2020 is the year of the lockdown. A radical and collective change for our everyday routines across the globe. With the stress that has come with it, it has undoubtedly created space for us to learn – about ourselves, our loved ones, and the world we live in. For many, this difficult process has also been a breathing space they didn't realise they needed.
We've all had our own unique experience of lockdown, but we think everyone's learnt a lesson or two this year too. So, as we approach life after lockdown, what are the key things we've learnt?
Community is everything
An astounding and touching response to this global pandemic has been the response from local communities offering support. Street-based WhatsApp and Facebook groups have been offering support to those who are shielding, and the strength in community has been incredible and heart-warming. Whether you've been sharing routine cups of coffee over the garden fence with your neighbours or checking in with friends from their front stoop, social distancing has left some of us feeling closer than ever.
Routine is healthy and your sleeping pattern golden
We have all experienced a rupture in our daily lives. The loss of routine from being furloughed, or suddenly working from home really changes the previous structures of your day. Maintaining small routines and healthy sleep patterns has been incredibly vital in staying sane. Bedtime routines are an anchor to healthy mindsets and sleep helps us process and heal from the looming anxiety of coronavirus.
It's okay, and maybe even great, to slow down your social life
Pre-lockdown life for many might have seen a different social engagement most nights of the week. This seems astounding to us now and we're exhausted at the thought. The time and space created by having to spend so much time at home has provided an unusual amount of reflection. With all this pondering, it's been refreshing to slow down, take a breather and reassess our social lives and the moments we truly value.
TikTok is amazing
TikTok is the app du jour. It's the most downloaded app of 2020 and has helped provide all the comic relief and connection we've needed in lockdown's darker early days. From passing hours learning countless dances, to belly laughing at some of the funniest video content since Vine, TikTok has been a lockdown saviour for many.
Outdoors is the best
Our local parks have become some of our favourite places. Green spaces with lots of trees, wildlife and parks have been a lifeline to go and bathe among the green leafy beauty when we're sick of staring at the same four walls. It's also been the only place we can safely socialise so, yes, the outside is wonderful. We hope this rekindling of our collective love for nature will encourage people to continue to find appreciations and help keep local areas clean.
Growing your own food is time well spent
What's the first thing you do when you have endless time at home? Get really into gardening of course. We're pretty sure the UK's homes are currently awash with tomato plants. Growing your own food felt necessary to psychologically combat the food security panic experienced in early lockdown. But we've also learned what a productive, therapeutic, and highly rewarding activity growing food is. Especially when you get to eat the fruits of your labour.
Local business is the sustainable shopping future
With all but non-essential shops closed, many small businesses changed the way they operated. Micro-breweries offered beer deliveries; pubs opened their kitchens to offer cooked meals to those who were financially hit or shielding. It has shown how adaptable we can be to link-up gaps where needed. A sustainable, community-based holistic economy is possible, so long as we nurture it.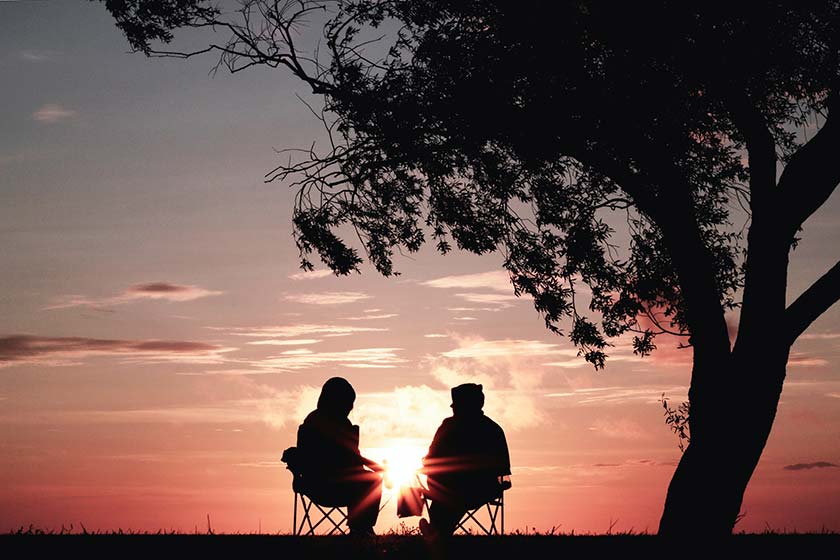 We quite like video calls
Imagine how difficult lockdown would have been without the internet? From Zoom quizzes and dates, to family catch ups on FaceTime and House Party dancing. Quizzes and livestreams have been a saving grace for connecting with others, especially for those who live alone.
You can do your job at home
Lockdown is the catalyst that has changed the work lives of every office worker… possibly forever. Will office blocks of workers exist again? The pandemic has fast-tracked the growing trend of flexible working and working from home to new extremes. Many jobs we thought weren't possible to do at home, actually are. It's been really nice saving both time and money not commuting, but at a loss of catching up with your co-workers on the regular.
Friends and family are the most important
We probably all knew this already, but it's been lonely and hard to go through lockdown without being able to see relatives, partners or your chosen family and best friends easily. We've reassessed the value of many of our closest relationships for the better. It's been an opportunity to strengthen connections through daily check-ins and mutual support.
What's been the biggest learning experience for you surviving lockdown? Let us know below.