Our values are at the heart of everything we do. Since day one, Natracare has invested in charitable projects that are making a real difference.
We don't see any point in success unless we're doing good in the world.
Our Pillars
We choose to work with non-profit partners that reflect our ethos. Our giving is guided by these three pillars: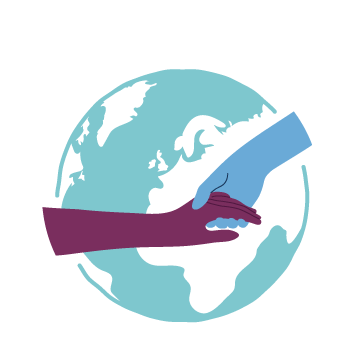 People
Supporting real gender equality, access to education and healthcare. No-one should miss out on their education, or other opportunities in life, just because they are on their period.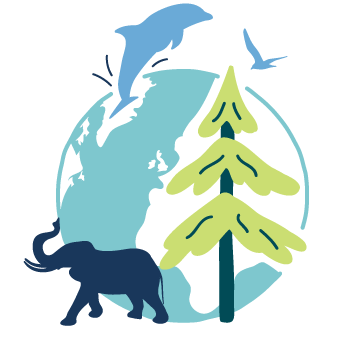 Planet
Conservation of land, oceans and rivers and looking after animal welfare. We need to protect our planet — the precious ecosystem which is home to all types of life, including ours.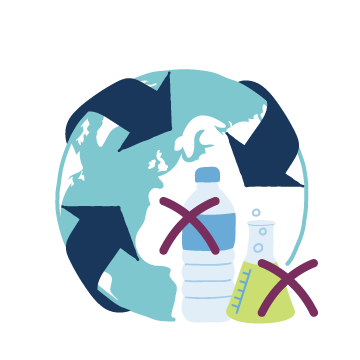 Products
Saying no to plastic and toxic chemicals. The life-cycle of many products causes devastating damage, and governments and businesses have a responsibility to do better. We support systemic positive change.
Project spotlight
Just a few of the amazing organisations we are working with
1% for the Planet
As members, we give 1% of our total turnover, not just profit, to environmental organisations around the world every year.
1% for the Planet calls for businesses, non-profits and individuals to join forces in the fight for:
A stable climate
Better use of land
Sustainable food production
Reduced pollution
Clean water
Thriving wildlife
So far as members, we've donated over £500,000 to organisations achieving real, positive change across the globe. We love the opportunity our membership provides to invest in the future of our planet. We are so excited to keep on giving even more over the coming years.
Natracare is committed to give 1% for the Planet because we see ourselves as being the same as — not separate from — the ecosystems that sustain us. Most humans have a tendency to take without giving back — and that mindset has caused a lot of destruction. To us, 1% doesn't seem like much of a price to pay to support the great causes helping to keep Mother Nature thriving.
Susie Hewson, Founder and owner of Natracare
Make your menstrual cycle vegan and keep it animal friendly. Many period products aren't. Certified Vegan by The Vegetarian Society.