We have a plastic problem.
It's in our air, water, food, and even in our bodies – plastic is hidden everywhere. But despite growing concerns about plastic's impact on our health and the health of the different species we share the planet with, the rate of plastic production and pollution continues to grow.
In the words of 5 Gyres Institute, "We are drowning in problem narratives, yet thirsty for stories of solutions, positivity, and hope. The tide has shifted away from focusing on the negativity of the problem to implementing feasible and local solutions that can reduce plastic pollution."
At Natracare, we share 5 Gyres' vision of a plastic free world. We've been working in partnership with them since December 2016 to help fight the plastic pollution at its source.
Who is 5 Gyres?
5 Gyres Institute is a non-profit whose mission is to empower people to take action against the global health crisis of plastic pollution. Their work tackles the issue through science, education, and adventure. Since their launch over ten years ago, 5 Gyres has conducted an incredible series of scientific firsts, including the first global estimate of plastics across the world's oceans from pole to pole, and the first survey of plastics in the Great Lakes.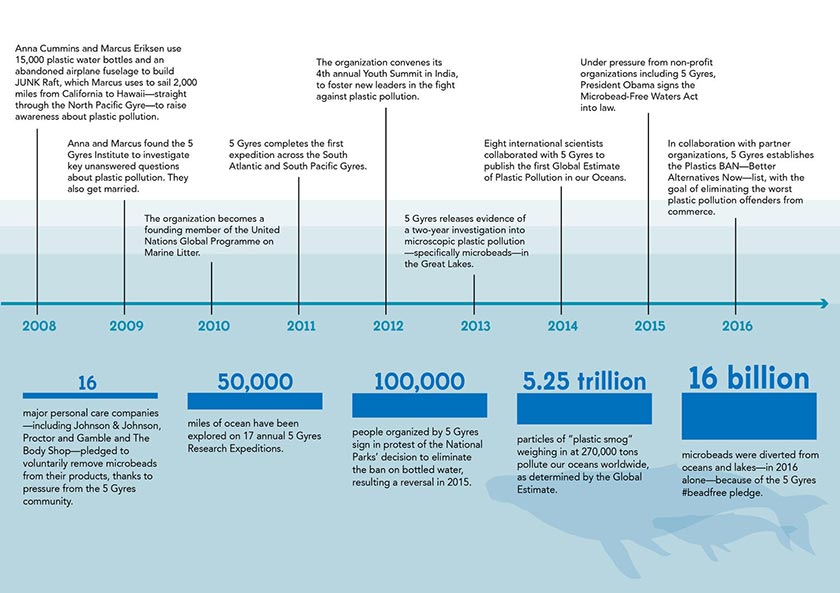 Through their scientifically driven work, 5 Gyres has also proved to the world that plastic pollution is global, with a "Plastic Smog" containing 5.25 trillion particles of plastic and covering 20% of the planet's surface in virtually every area of our world – from the ice cores of the arctic, to the bottom of the ocean floor. Our plastic pollution problem is mainly made up of tiny particles called microplastics that can't be cleaned up but instead need to be stopped at the source.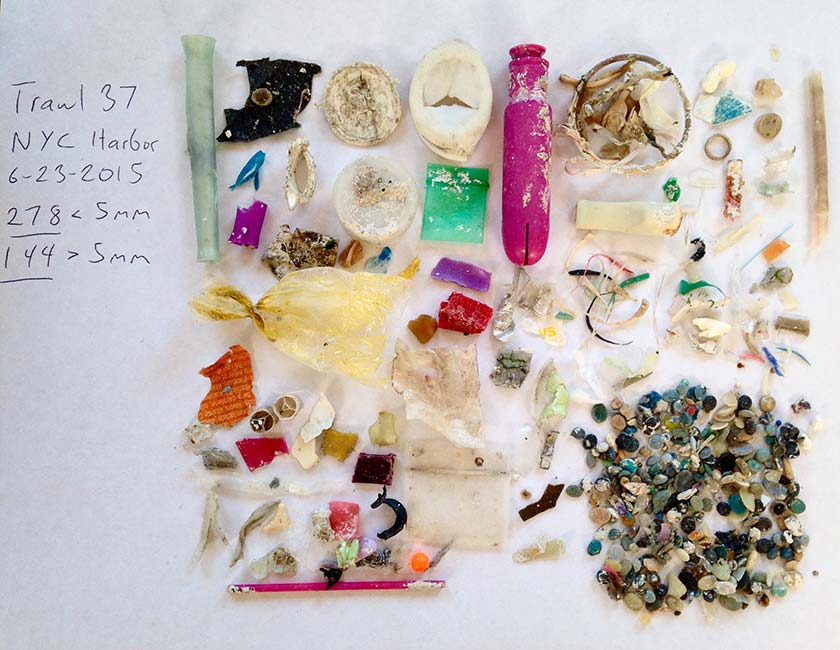 Our work with 5 Gyres in the fight against plastic pollution
We share the mindset of 5 Gyres – that the global health crisis of plastic pollution, worldwide reach and impact is enormous. The earth benefits from less single-use plastic products in landfill as well as less chemicals leaching into our waterways.
Natracare's growing support of 5 Gyres' work since 2016 has aided in their three pillars: Education, Science, and Adventure.
Our partnership has helped sponsor:
Global Trawl Expeditions: 5 Gyres has completed 19 research expeditions throughout the world to collect real time data on plastic pollution in the five subtropical gyres, including the Great Pacific Garbage Patch, and many of the world's lakes and rivers. These Global Trawl Expeditions have explored 50,000 miles of ocean of plastic and contributed to numerous of studies and policy changes.
Mi Mar/My Sea Expeditions: In efforts to bring science and adventure alive for students in underserved schools, 5 Gyres hosts local Mi Mar Expeditions with a domestic plastic trawl. As a result, these students mobilized to successfully ban single-use plastic utensils at their cafeterias and they continue the fight for a plastic-free campus.
Trash Blitz: Where does plastic pollution in the ocean's five gyres come from? 5 Gyres' Trash Blitz is a comprehensive data collection program designed to take their plastic research to the next level by examining the pathways of plastic production to plastic pollution. If we want to stop plastic pollution, we need to stop plastic at its source.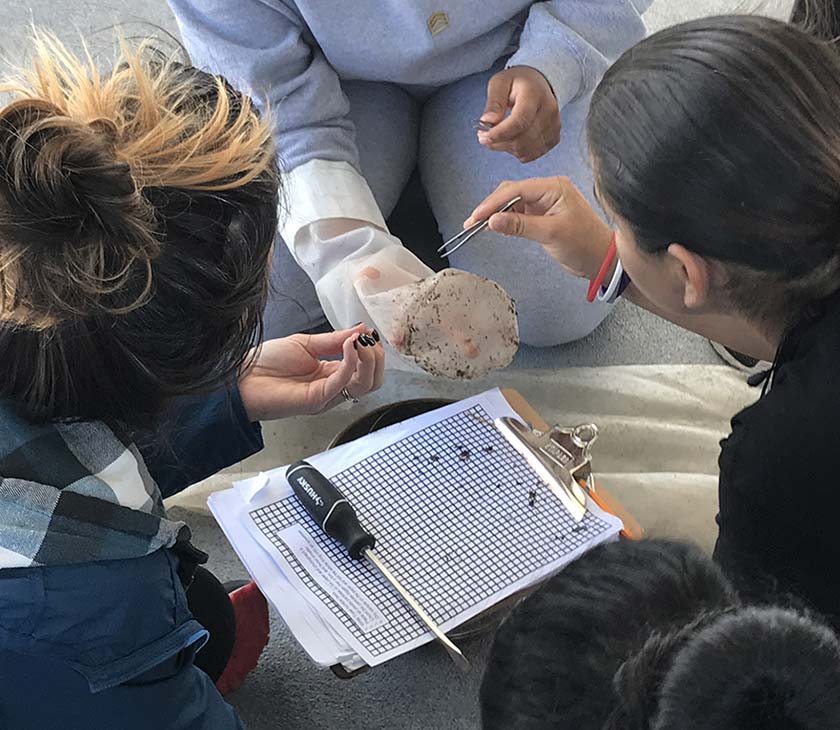 Starting this new decade, Natracare and 5 Gyres will continue to work together to develop these programs. The Trash Blitz program, specifically, will be expanded to four more cities to help create a fuller picture of the plastic crisis in the United States. 2020 will also be the year of the first 5 Gyres Ambassador Leadership Summit, where their extensive global network of 1,400 Ambassadors in 46 US states and 66 countries will gather to inspire, activate, and mobilize together for stronger direct action against plastic pollution.
We believe that everyone should have equal access to a safe, clean planet. To learn more and to join us as plastic pollution activists, check out 5 Gyres and our 1% for the Planet membership.