Most every piece of plastic that has ever been produce still exists and will exists for far longer than will be on this wonderful Earth. Though created and used under the guise of convenience, single-use plastics are littering our planet, creating huge gyres of plastic waste in our oceans, being consumed by animals, and instead of biodegrading, they are breaking up into smaller microplastics that make their way up the food chain and into our bodies.
"5 Gyres believes a planet free of plastic pollution depends on the next generation of environmental activists become the ocean heros of tomorrow" – 5 Gyres
For many years, Natracare has been a proud supporter of the incredible work 5 Gyres does to fight plastic pollution. And when the opportunity to join a smaller expedition in Southern California with 50 underserved youth from Sunburst Academy to trawl for microplastic and discuss solutions to the global health crisis for plastic pollution — we couldn't say no!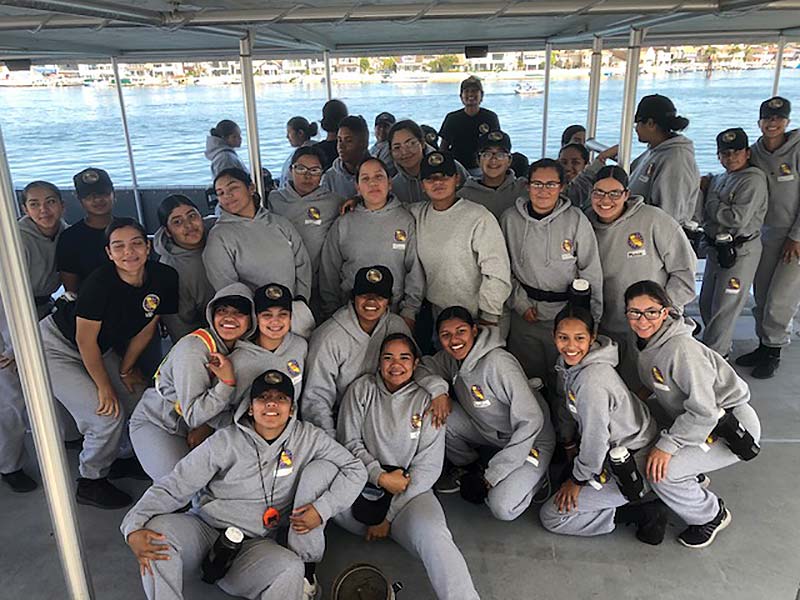 5 Gyres is on the mission to empower action against the global health crisis of plastic pollution through science, education, and adventure. One of these programs that truly intersects these three pillars is the Mi Mar (My Sea) expedition, where youth from underserved communities engage directly and hands-on with science and solutions to plastic pollution.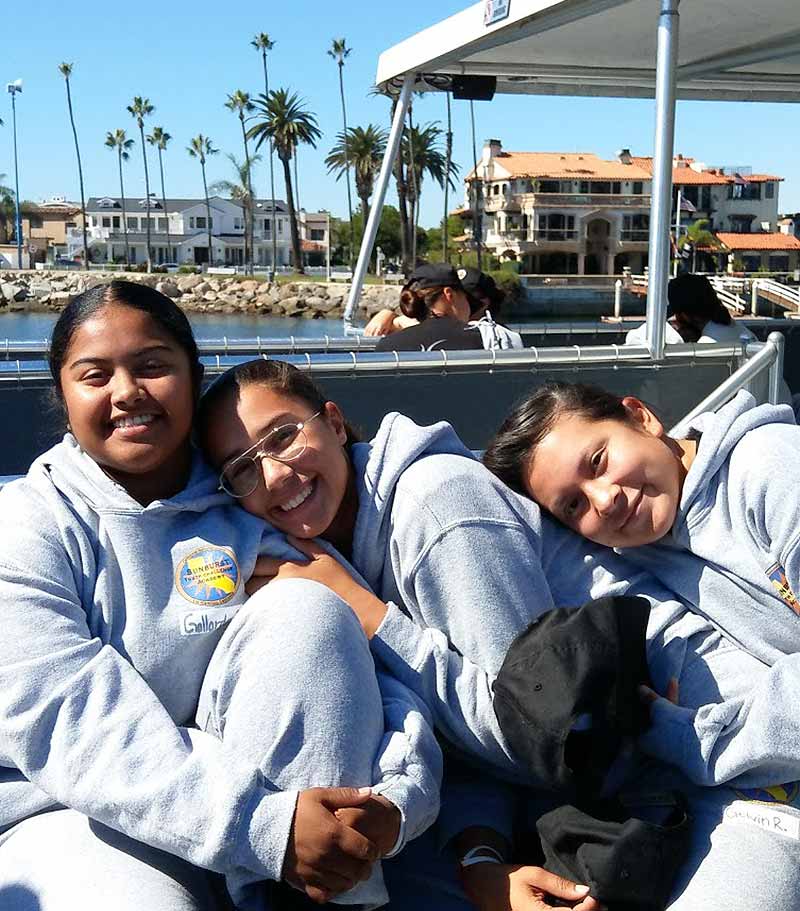 In partnership with a local whale watching company, these students go on a one-day research expedition into the ocean and conduct data on microplastic off the shores in Southern California. For many of these students, this was their first time they have ever been on a boat and more than likely their first time seeing cetaceans in their natural habitat. They were all super excited to learn about the ocean, about plastic pollution and to be just on the boat. This is where it all starts: getting young people excited and involved with ocean conservation!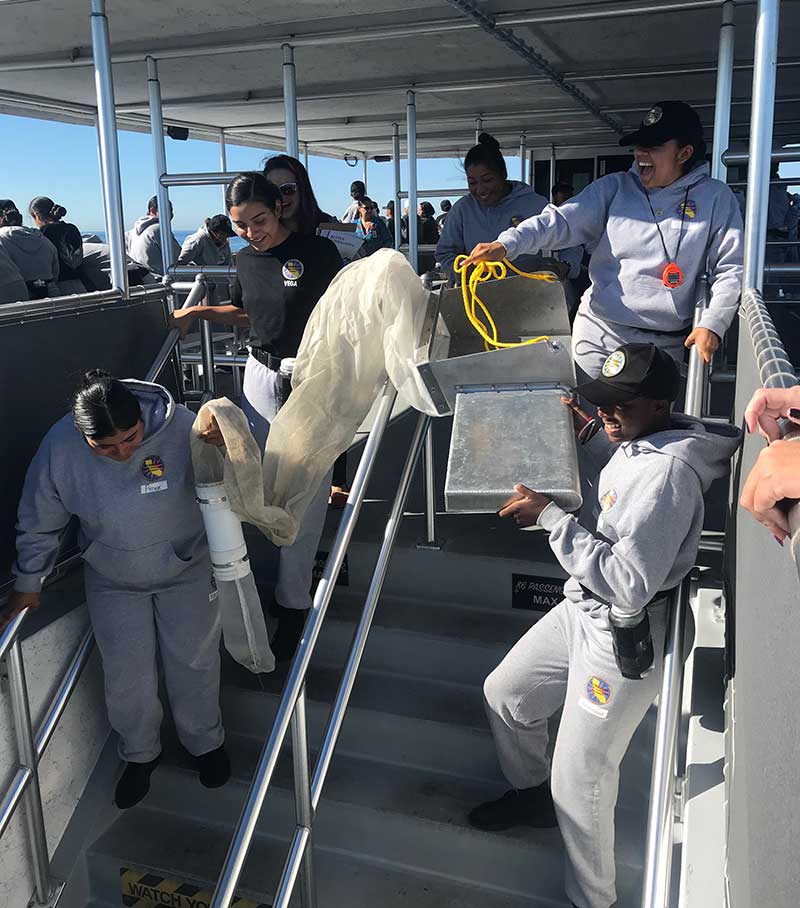 During this expedition, Melissa of 5 Gyres began with a brief story of plastic and shared the issues surrounding plastic pollution and ocean conservation. The students then launched the 5 Gyres Plastic Trawl to collect real time data. While the trawl was launched, students sorted and recorded microplastic from data collected directly from the Pacific Gyre from a previous 5 Gyres expedition. During this short trawl, the students retrieved 8 pieces of microplastic, 2 plastic "Happy Birthday" balloons, and 1 plastic bag.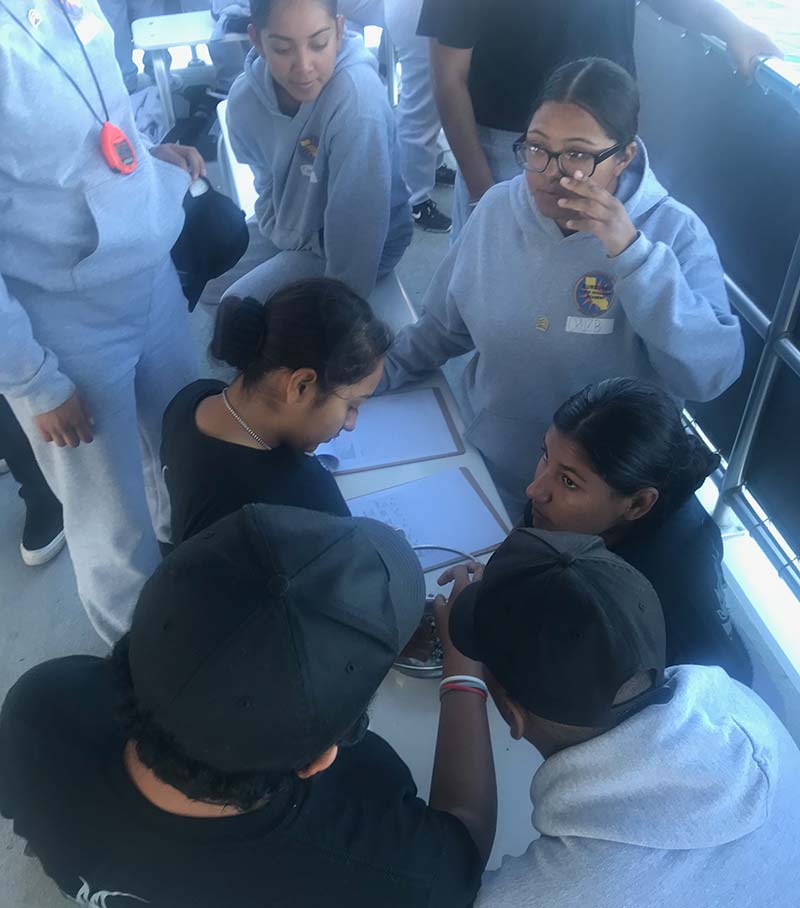 After the real time data was collected, the students gather to discuss solutions. At first the students began sharing ways they would reduce plastic use in their own lives, such as refusing to use single-use straws, bringing their own reusable bag when shopping, switching to glass and stainless steel containers, and even reconsidering their period care products. Then the students explored ways they could mobilize their school campus to reduce plastic pollution through outreach, advocacy, and working directly with administration to switch from single-use to reusable in the cafetarian.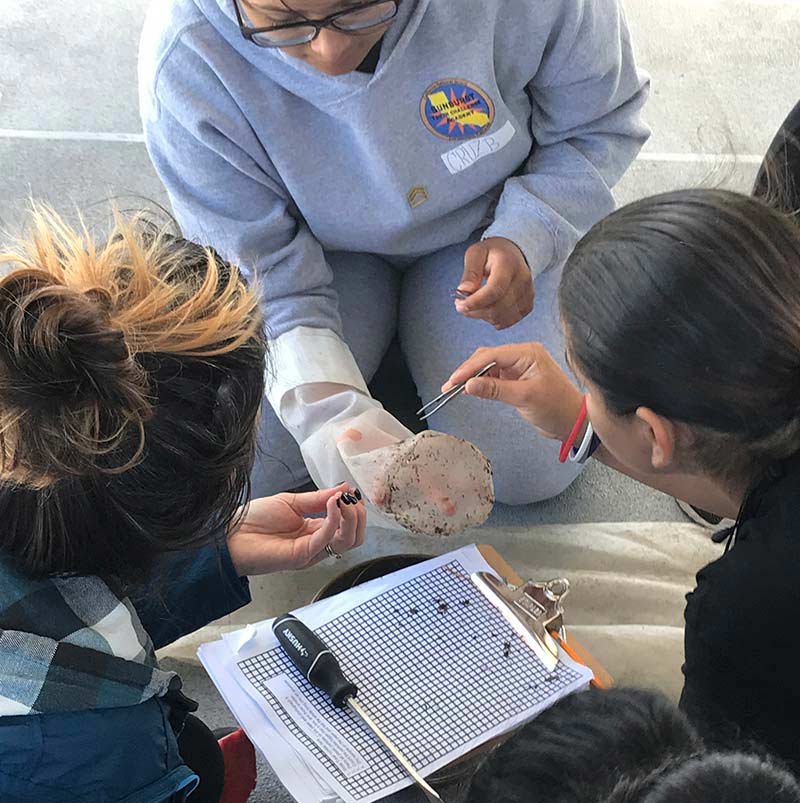 A student leader within the group ended the expedition:
"Everything starts today. It's one thing to say, but it's another about doing. The small things add up in a very big way. So let's start today"
Learn more about 5 Gyres and how each of us can help combat plastic pollution problem! We would love to hear from you: what are ways you are kicking the plastic habit? Let us know on Twitter!
What is microplastic? And what is the global health crisis and ecological challenge it creates in our oceans?
"Microplastic is small plastic pieces that are less than 5mm. What we typically find are small fragments of larger plastic products. Their small size makes it easy for the water and wind to transport them. This is why we find microplastics are so pervasive. We no longer refer to the plastic accumulation zones in the oceans as garbage patches. What we're really dealing with is plastic smog, which is smothering our oceans. Cities and urban centers act like horizontal smokestacks pumping plastic debris into waterways, which ultimately lead to the oceans. It is impossible to clean up this synthetic smog in the seas as we continue to produce plastic at increasing rates globally. Instead, we must stop it at the source by focusing on upstream solutions such as individual behavior change, corporate design and policy change. Plastic pollutes our planet, threatens wildlife, and poses risks to human health, as toxic chemicals from plastic enter our food chain." – Haley Jain Haggerstone, 5 Gyres.
Find out more about what we are doing to help give back.