A vegan lifestyle isn't just about food. Did you know that you can also have a vegan period?
Just like having a plant-based diet can benefit animals and the planet, so can choosing plant-based period products.
Natracare pads, tampons, panty liners and wipes are completely cruelty-free and vegan.1
And they've been that way ever since we started back in 1989.
But why aren't all period products vegan?
Whether it's down to the materials companies choose or their testing process, some period products are unfortunately causing harm to animals. In fact, many manufacturers of period products have a long history of animal testing and poor welfare standards. We don't.
Testing on Animals
Yep, you read that right – some period products are or have been tested on animals.2 Some companies insert tampons into small animals' vaginas, others test medical grade silicone for menstrual cups. Whatever the test, we believe animals should never be put in harm's way.
Harming the environment
A single pack of conventional period pads contains five shopping bags worth of plastic.3 Conventional tampons often contain plastic in the string, veil, and applicator too. After use, this plastic enters our environment and can become a direct health risk to animals, including birds and fish.
When we say our products are vegan, we mean they:
Are not tested on animals
Contain no animal derived ingredients
Have no animal ingredients in any part of the manufacturing process
Are biodegradable and compostable
Are made with natural materials which promote wildlife and biodiversity
Natracare products are designed to proactively care for animals, birds, bees, and insects – our commitment goes beyond basic principles of animal welfare.
By choosing vegan, organic and compostable, you protect bees, birds, and farmers from the damaging effects of these toxic chemicals. We use organic materials wherever the certification exists. It's estimated that pesticides kill 67 million birds each year in the USA alone.4
What are the benefits of choosing vegan period products?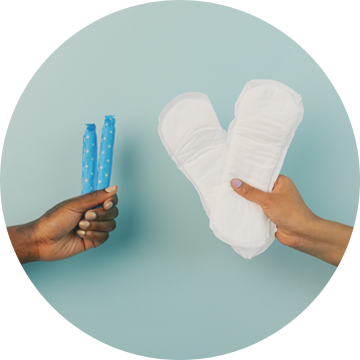 Ethical
Choosing vegan period products means no animals have been harmed to make them, and that they don't include any animal-derived ingredients either. What's more, compostable products won't harm animals after use. They won't contribute to plastic pollution or leach toxic residues into the ecosystem!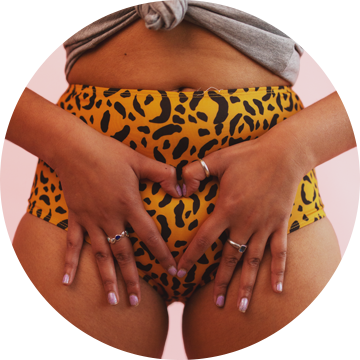 Lifestyle
If you're already vegan or plant-based in the rest of your life, going vegan with your period products is just another small step in the direction of living the lifestyle you love!
Sustainable
Plastic free, vegan period products won't live in our environment for hundreds of years to come, causing continuing risk to wildlife long after they have fulfilled their function. Organic options are also free of harmful pesticides and won't damage soil and water quality.
Certified Vegan
We're vegan approved in product and process by The Vegetarian Society.
PETA Business Friends
We are a compassionate company assisting in partnership with PETA's groundbreaking work to stop animal abuse and suffering.
Top Ethical Rating
Highest possible ethical ranking for period care products by The Ethical Co. Organisation
Interested in a vegan lifestyle? You might like these