Clean water and menstrual health/equity go hand-in-hand. According to UNICEF, around 500 million people around the world live in period poverty due to lack of access to clean water, period products or washing facilities. At Natracare, we believe everyone with a period deserves access to these essentials and to live a life free of period poverty. That's why we've partnered with Just a Drop, the non-profit organisation dedicated to transforming lives through safe and sustainable water and sanitation projects.
Who is Just a Drop?
Just a Drop was founded in 1998, setting out with the mission to bring sustainable water solutions to communities across the world – from building and maintaining wells and pipelines to implementing hygiene and sanitation programmes. Now, over 20 years later, Just a Drop has reached over 1.7 million people across 32 countries, focusing its efforts in Africa, Asia, and Central America.
Just a Drop is a 'WASH' organisation – which stands for Water, Sanitation, and Hygiene, stressing that all of these aspects intertwine and must be present alongside each other.
Without safe water, hygiene practices are not possible.
Just a Drop adjust their strategy and planning projects according to the needs of the communities they support. As these grow or change, so does Just a Drop's work. Currently, food security, income generation, and menstrual health management are the organisation's latest project focus points.
Community ownership
To ensure that their work is sustainable in the long term, Just a Drop's projects are community-owned, meaning that they are managed by the members of the community. The projects and their impact are also monitored by the organisation for a minimum of seven years after completion. This is because Just a Drop knows that empowering communities to lead projects will help them to create a lasting, positive impact.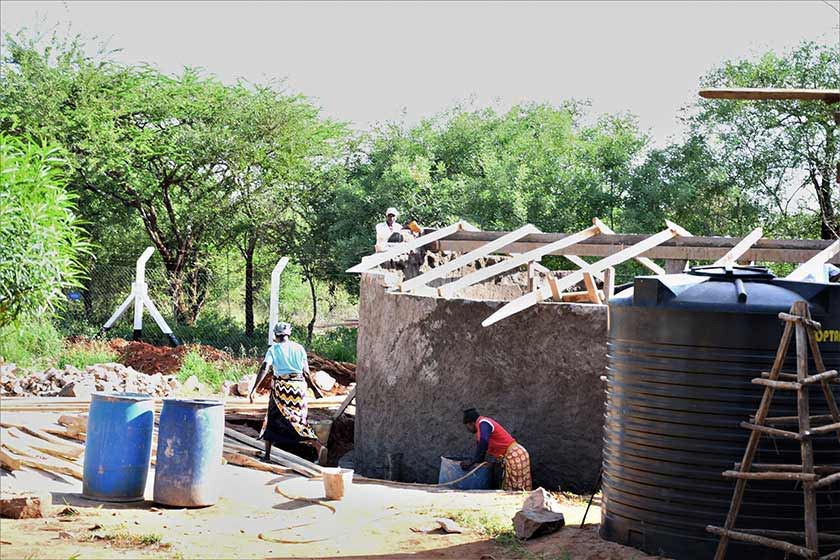 Menstrual Health Management
One of the reasons we love working with Just a Drop is the importance they place on the ability to stay clean, dry, and protected during menstruation. In Uganda, Nicaragua, Kenya, and Zambia, they work with schools to provide education on period care and puberty, access to reusable period products, and adequate water and changing facilities. This intends to reduce period poverty and help young people with periods to continue their education regardless of where they are in their menstrual cycle.
Rainwater Tanks in Kenya
We were particularly interested in one of Just a Drop's projects, which has helped to build a rainwater harvesting tank for a secondary school in Makueni County in Kenya. Makueni County experiences severe droughts which cause a lack of access to clean and safe water for locals. The water tank will collect rainwater to be used by the community for years to come, reducing risks taken with unsafe water that locals have previously been exposed to.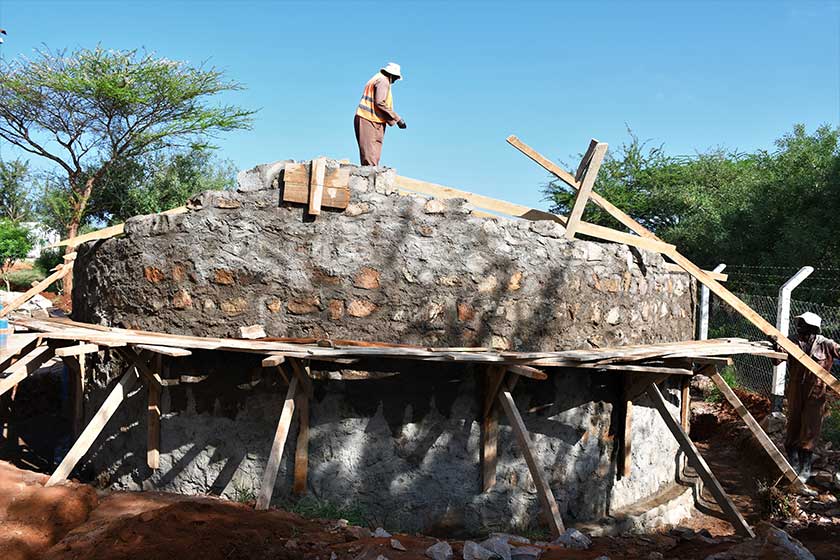 This project will largely benefit women and children in Makueni County, as they will no longer be forced to walk long distances to fetch water daily. This will mean children will have more time and opportunity to participate in their education and women will be able to work in other ways, all while improving their safety and access to water.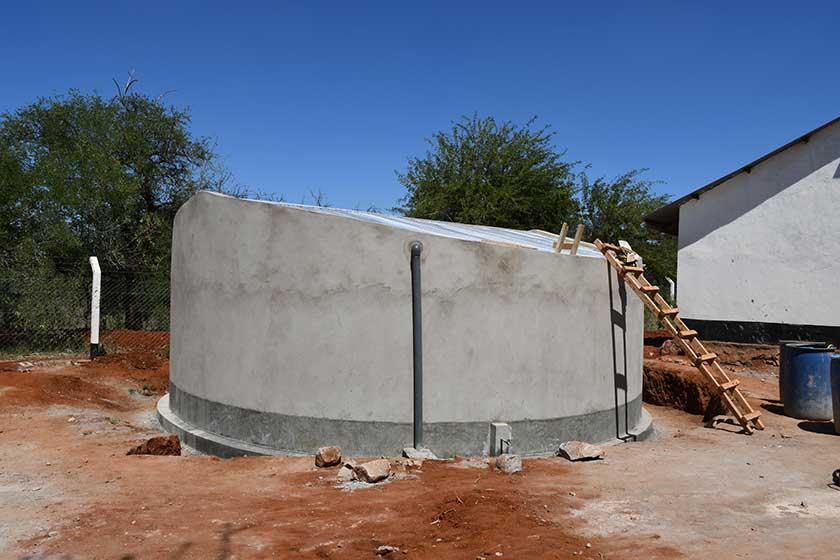 The work that Just a Drop is doing across the globe to prioritise community-owned and sustainable solutions to WASH problems is something Natracare are proud to support. You can find out more about their other projects here.