Plastic pollution is one of the biggest environmental challenges we face today, and it's only becoming more of an imperative that we tackle it together. With plastic waste expected to double over the next 20 years, it's vital to turn the tap off disposable plastics and make available more sustainable alternatives. That's why we're supporting City to Sea, who are on a mission to do just that.
Who is City to Sea?
City to Sea is a campaigning organisation working with communities, businesses, and activists to find and provide practical solutions to the plastic problem. Founded in Bristol in 2015 by Natalie Fee with a clear vision to protect our oceans and environment, City to Sea have been empowering change, developing simple solutions, and challenging the system with inspiring community-led campaigns.
A few successful projects have included their Refill Scheme, which set out to encourage people to ditch single-use plastic water bottles around the world and switch to refilling their water bottles on the go. The campaign has driven the instalment of 274,000 water refill stations in 10 countries, which made the news. Another successful campaign was Switch the Stick, which encouraged 9 major retailers in the UK to switch from plastic to paper cotton buds. Cotton buds are some of the most common waste items found on UK beaches.
City to Sea's Plastic Free Periods Campaign
Natracare and City to Sea's have been working in partnership for several years – including donating products for their Rethink Periods Demonstration Boxes in schools. More recently, we're supporting their Plastic Free Periods Campaign, designed to:
Promote the benefits of plastic-free period products
Expose hidden plastics in conventional products
Highlight the importance of not flushing pads and tampons
Bring to light the diversity of people with have periods and how they can benefit from plastic-free alternatives.
For every packet of Natracare applicator tampons sold in the UK, 10p helps to fund the Plastic Free Periods campaign.
Plastic in your tampon?
Natracare tampons made with 100% organic cotton and nothing else.

Periods & Disability, Impairment, and Conditions Panel
As part of the Plastic Free Periods campaign, City to Sea conducted a survey on 'Periods & Disability' which found that two in every five people with a Disablility are dissatisfied with the period products they use.
On Menstrual Health Day (28th May), Natracare proudly sponsored City to Sea's panel discussion event about the menstrual experiences amongst the Disabled community. This panel discussion was held to delve deeper into the topic and explore challenges faced by people with Disabilities during their periods.
Natracare products on board the Darwin200 Voyage
City to Sea has teamed up with environmental research organisation Darwin200 to investigate plastic pollution around the coasts of the British Isles.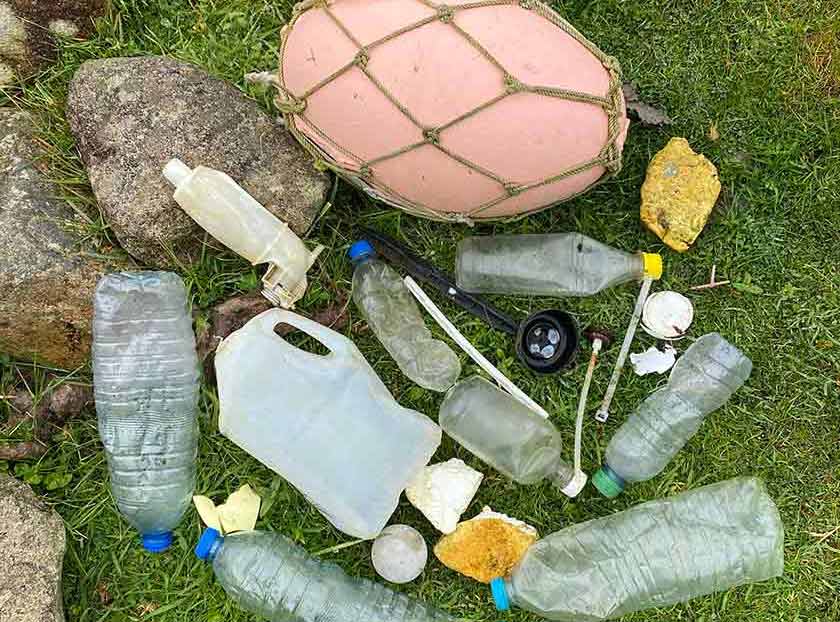 They have been live-streaming the voyage, highlighting the beauty of our coastlines but also the devastating plastic pollution they've witnessed along the way. To help raise awareness of their findings, Jasmine Tribe from City to Sea took over Natracare's Instagram stories during Plastic Free July – if you didn't catch it, you can see more updates on City to Sea's Instagram. City to Sea has taken Natracare products on board for the crew members to use on their journey, check out our products in some beautiful settings.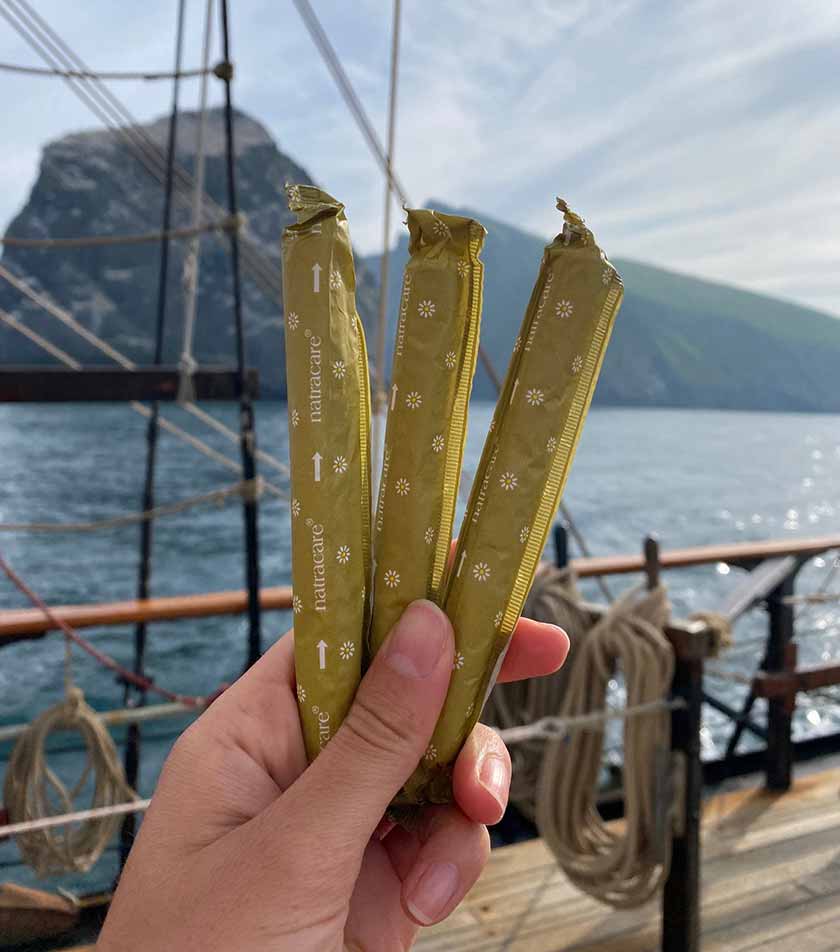 We're thrilled to be working with a like-minded organisation like City to Sea who have a shared vision to help build a more sustainable future. For more information about City to Sea and its campaigns, check out their campaigns page here.