Working from home? You might find that it's easier to be greener at work when you're actually in the office and living out your normal life. Working from home may pull you out of your norm and back into some old habits.
If you, like so many others right now, have recently turned your home into a home office, here are some ideas for making it as sustainable as possible:
Use nature's lamp
When choosing where to set up your home office, be sure to choose a room that gets as much natural light as possible throughout the day. By working in your brightest room, you can enjoy the sunlight through your windows all day, instead of turning on the lights. This will reduce your energy usage while working remotely, helping you to minimise your impact on the planet.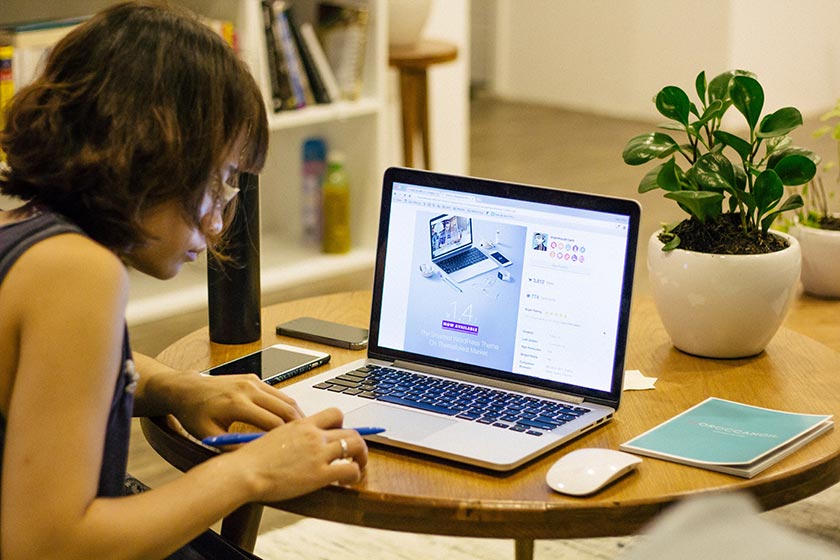 Get a house plant
Did you know that plants have been found to reduce toxins in the air by up to 87% after just 24 hours? By having a house plant in your home office, you'll be breathing cleaner air, as will the rest of your household.
Have a plastic free period
A single pack of conventional period pads contains the equivalent of five plastic bags. Choose Natracare for plastic free period products!
Remember to switch off
It sounds simple, but switching off lights and other electric devices when you're not using them will go a long way towards saving both the environment, and your energy bill. Of course, it's likely that you will need to use electricity throughout your working day at home, but by switching off what you don't need, you'll avoid wasting resources. Now might also be a good time to consider switching to a green energy provider like Good Energy so that the electricity you do use will come from renewable sources.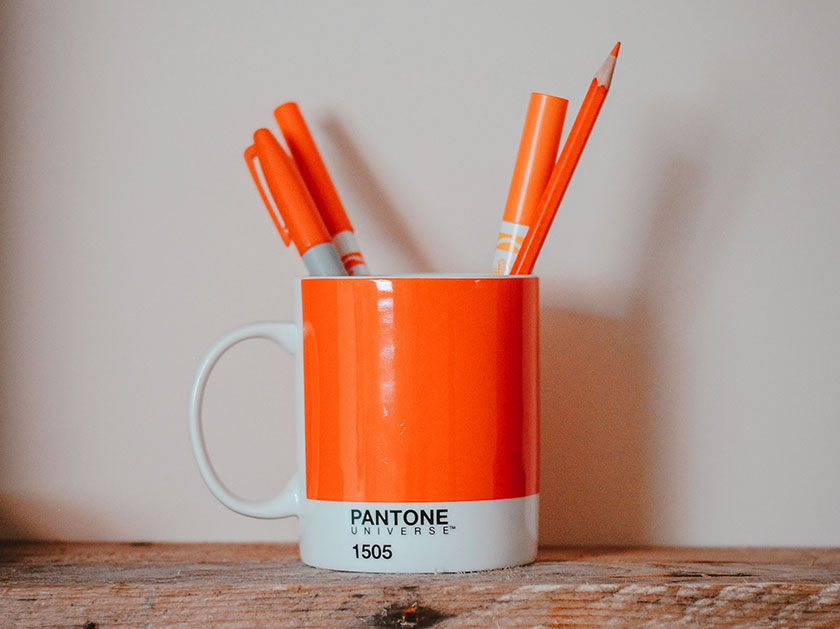 Don't buy non-essentials
Working from home can feel strange at first, especially if there are some things you're used to having at the office but don't have at home. Instead of rushing to stock up on all your office favourites, get creative and repurpose what you already have at home. Feeling lost without your pen holder? Store your stationery in a mug. Missing your post-it notes? Cut a large piece of paper into smaller pieces and use them instead, or start using digital post-its on your desktop. Desperate for your paper clip stash? Hair grips will do the trick.
There's no real need to buy new items that will go to waste when you return to the office, it's best to make use of what you have already.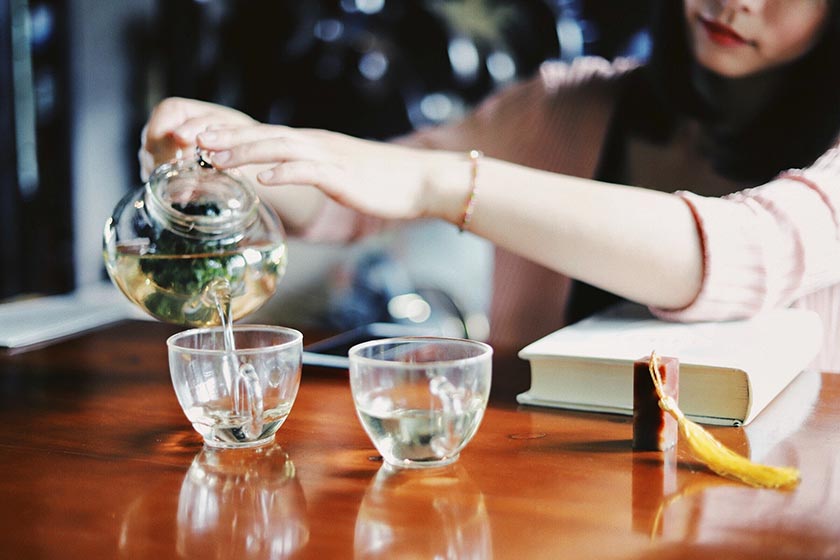 Switch to plastic free tea
A nice cup of tea can really help to set the mood for productivity when it comes to home-based work. With a hot drink in hand, you'll feel more prepared for the day of work ahead of you. To make sure your cuppa is as kind to the earth as you are, choose loose-leaf tea or plastic free tea bag brand like Pukka. By ditching plastic teabags, you'll eliminate a common source of household plastic waste from your home office setup.
Layer up
If your house runs on the colder side and you feel chilly during the day, you might be tempted to switch the heating on. Instead, put another layer on or use a blanket first to see if it does the trick. The goal here is to prevent unnecessary use of energy and resources – luckily you're at home, so there will be no bosses to ask you why you've blanket burrito-d yourself!
If you're still feeling cold, stick the kettle on and make yourself a warm drink, or keep a hot water bottle handy for a temperature boost.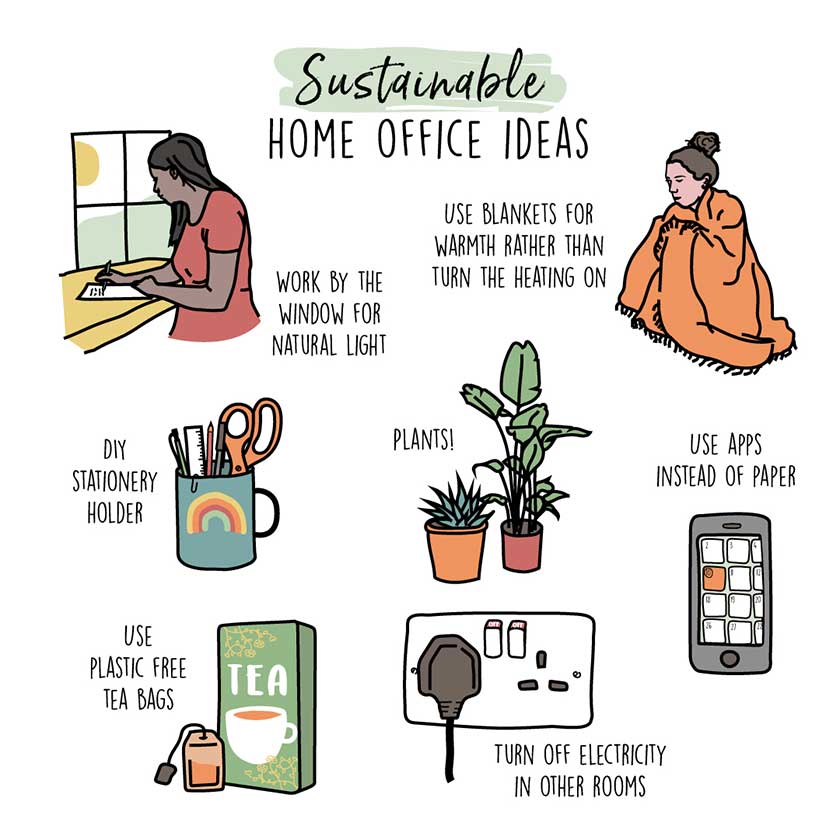 Have you used any of these tips to make your home office sustainable? Tell us in the comments!