Gardening is a very satisfying and sustainable pastime and what better reward than being able to eat what you've worked for? You may not have a garden to call your own or other blocks of flats might be the view from your windows. But this shouldn't shut you out from growing your own food. There are many herbs, vegetables and fruits you can grow from the comfort of your home – easily.
From what you can grow to how to keep it alive, we've put together a little guide to get you started on the journey towards growing your own food.
What food can you grow indoors?
Seeds and sprouts
Alfalfa and cress are incredibly easy to grow! Sprouted seeds are an amazing addition to any salad and they're packed with nutrients. They don't need a lot to get going – you can sprinkle them on wet kitchen towel on a plate and they'll be ready to eat in a matter of days. You can also get stacked seed sprouters to get growing on rotation so you can always have them to hand.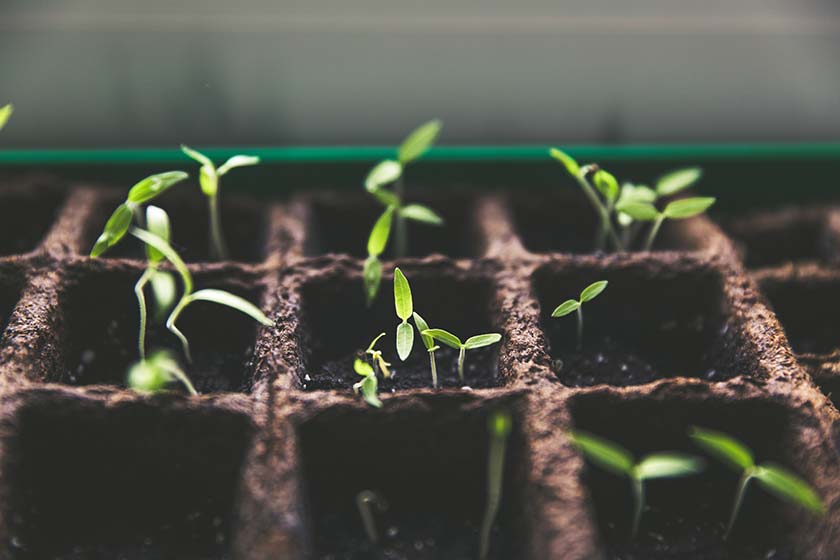 Salad
Lettuce, rocket and watercress – all leaves that keep on growing and growing! Salad leaves are an easily renewable food source that can grow happily in small containers or in a vertical stack. They thrive in a sunny position. If you work from home, you can cut and add them straight into your lunch for a super fresh addition to food.
Have a natural period
Growing your own food is a fantastic sustainable swap. So is having a natural, plastic free period with Natracare!
Herbs
Herbs are great to grow at home and many are perfectly happy sat on a kitchen windowsill. They help bring any dish to life, especially when fresh. Basil, thyme, savoury are all easy growers and you can save a lot of money and plastic packaging by growing herbs at home.
You can grow these from seed, bury about 5x the height of the seed into compost and keep the top of the soil moist with a water spray bottle until they sprout. Alternatively, you can buy herb plants from many shops and supermarkets. With these you might want to repot them to give each plant plenty of space.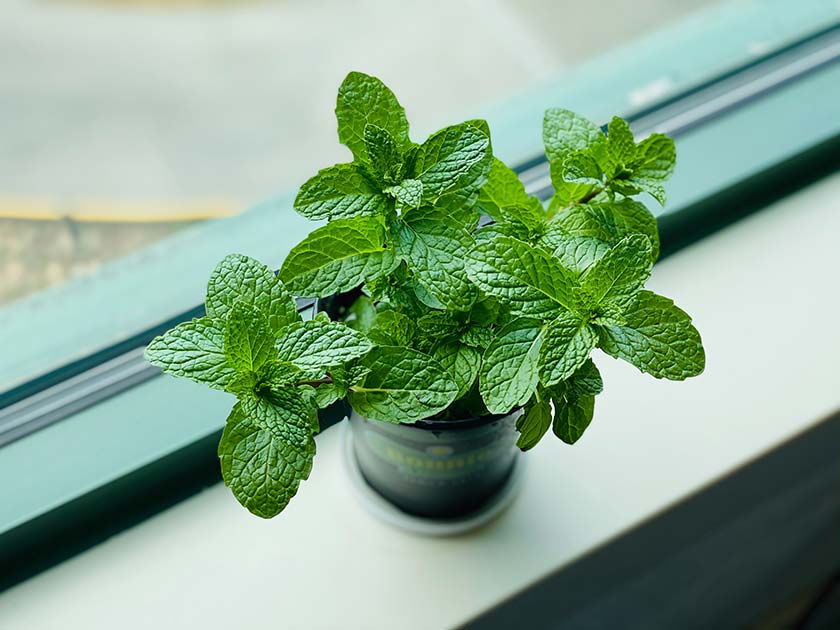 Chillies and tomatoes
Chillies, peppers and tomatoes can be grown inside – they prefer a sunny spot by the window if you have one. The advantage of growing inside is you can extend the growing season if you live somewhere with short or mild summers.
You have the benefit of picking from a huge variety of chillies and tomato types you might never have tried. Most varieties can't be found in shops as they're selected to withstand the journey from field to store. Why not be a little adventurous and try some wildcard types? You can also keep back seeds from your favourite tomatoes or chillies to sow next year.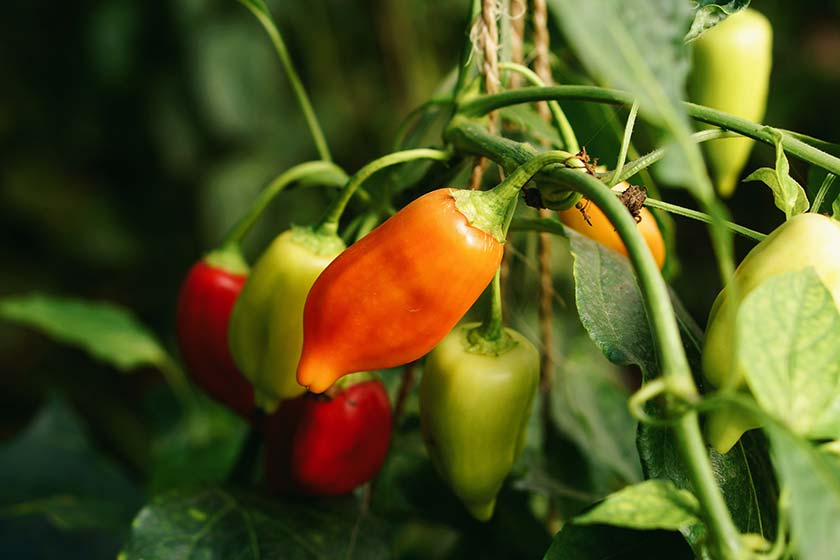 What equipment do you need to grow food inside?
You won't need lots of fancy equipment to get started growing food at home so it doesn't have to be an expensive investment. You'll need:
Pots or containers
Organic seeds or plants
Organic potting soil and compost
Spray bottle
Optional Extras:
Mini watering can
Seed sprouter
Organic fertiliser
There are many great reasons to specifically grow with certified organic seeds, plants and soil.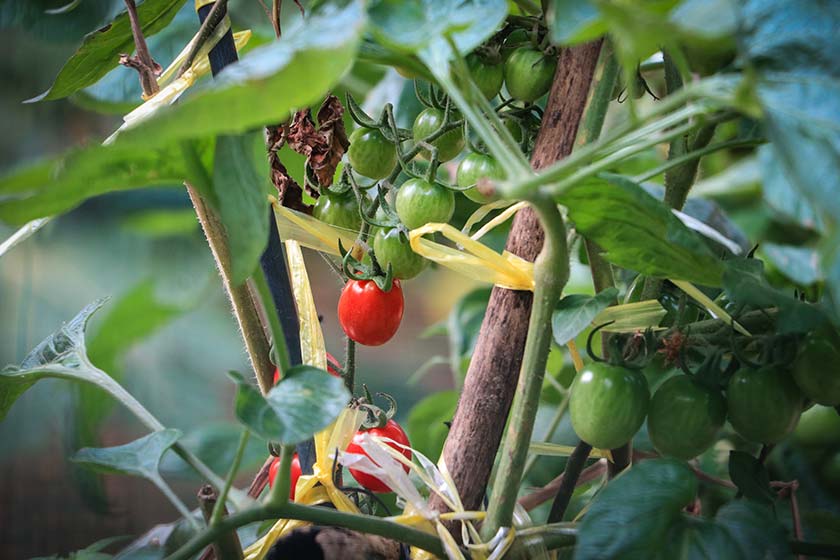 Plant maintenance and harvesting
Keep watering! Some plants are very good at telling you what they need and when they are thirsty. For example, tomatoes wilt quite dramatically which is a helpful indicator of when they need a drink.
Discolouration in the leaves of plants usually indicate a plant is missing something, so it can be a good idea to use an organic fertiliser to keep your plants topped up with all the nutrients they need to grow.
When it comes to harvesting your herbs, vegetables, and salads, use sharp scissors or herb cutters to keep clean cuts on your plants so they can continue to grow afterwards. Different plants have different germination times, the time it takes for seeds to start sprouting. Spring is best for most plants to be started.
We hope this helps you get started on your growing journey. Let us know your favourite things to grow and tips below.