Natracare has joined The Environmenstrual Coalition, a group of like-minded organisations taking #PeriodAction for healthy, eco-friendly menstrual products.
Together with activists, menstrual-preneurs, social enterprises, and businesses, we are coming together to make a big noise about periods during the Environmenstrual Week of Action, 13th-20th October.
What is the Environmenstrual Week of Action?
The Week of Action is a national campaign led by Women's Environmental Network (WEN) and seeks to amplify the message that access to safe menstrual products shouldn't be a privilege of the few, but a fundamental right for the many. Want to know why we're taking #PeriodAction now?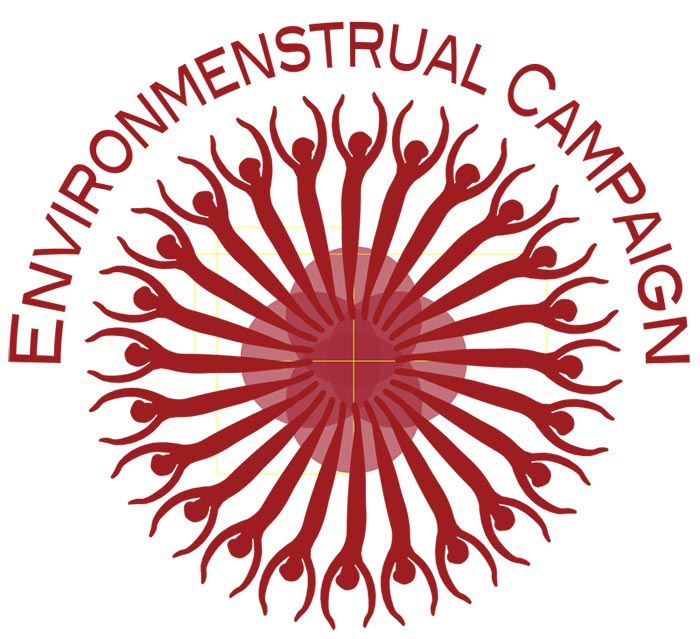 Here are 5 shocking facts about period poverty and how we can make a change:
1 – The UK still charges a 5% tax on menstrual products, while other countries such as India have scrapped the tax on these products entirely.
In 2015, the UK government promised to banish the 5 per cent VAT on menstrual products while supermarkets cut prices on them to take the burden off consumers. Activists to end the tampon tax have been outraged that menstrual products are classed as non-essential items in the first place, while exotic meats like crocodile and men's razors are classed as essential products which are exempt from tax.
Three years on and EU rules mean the tampon tax will not be scrapped until as late as 2022.
Meanwhile, British women and other menstruators must continue to face taxation on these essential products deemed as 'luxury' items. While the government announced in March 2018 that tampon tax revenue would go towards ending period poverty for the first time, people who menstruate and those living on low-income, are still forced to pay the extra fare if they are to have access to period products.
Not only that, there is concern within the industry that the cost of period products may rise post-Brexit, due to tariffs or other barriers to trade.
The UK falls behind India, where that country's government has now scrapped a controversial 12 per cent tax on menstrual products after months of campaigning. For one of the most prosperous and economically advanced nations on Earth, the UK has a lot to answer for.
Want to help Axe the #TamponTax before 2022? Sign the petition.
2 – 1 in 10 girls in Britain aged 14 to 21 can't afford to buy menstrual products according to Plan International UK.
The stigma surrounding periods directly affects a girl's potential to succeed. If a girl misses school every time she has her period, she is set back 145 days behind in comparison to her fellow male classmates.
Pupils in the UK shockingly have reported 'taping toilet paper' and 'wrapping socks' around their underwear. Low incomes mean that they can't afford menstrual products and are left with no other option than to use unsafe alternatives.
Natracare works with charities like Bloody Good Period to fight period poverty by providing eco-friendly menstrual products to refugees and asylum seekers in the UK.
Find out more about how you can help fight period poverty.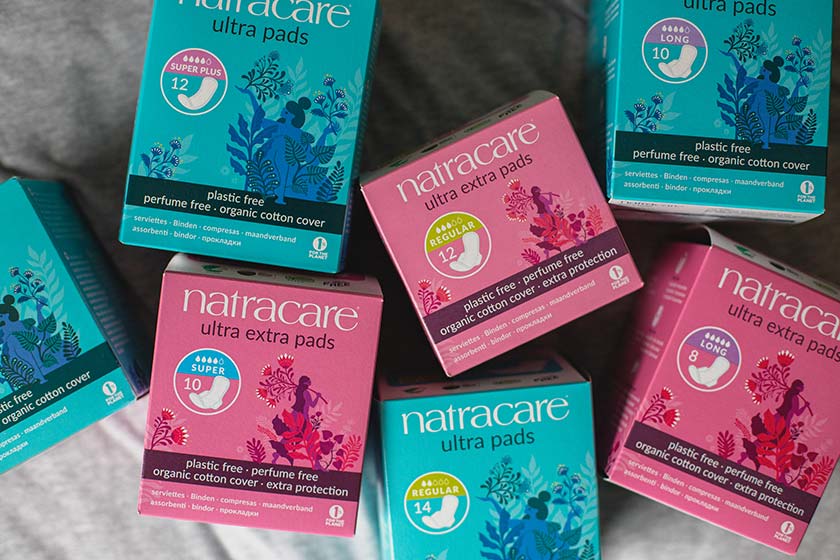 The average menstruator in the UK will use around 11,000 pads and tampons in their lifetime. According to Natracare, it's estimated that 90 percent of a conventional menstrual pad is plastic – a cause for concern to our environment too!
Considering how many products are needed to manage our periods sufficiently, menstrual products shouldn't be costing us the Earth! When Barnsley FC offered free menstrual products in their football club's toilet, it just made sense. We don't pay for essentials such as toilet paper in public toilets, so why should we be charged for menstrual products?
Having access to free menstrual products in public spaces would significantly cut the costs on our period product spending, and most importantly, help those in need who wouldn't otherwise be able to afford such products.
You can join the #FreePeriods movement led by youth activist Amika George and find ways you can help to end period poverty.
4 – Scotland was the first country in the world to give free menstrual products to all students and pupils.
A Scottish women's campaign group conducted a study that revealed nearly one in five respondents had to go without period products because of lack of finances, while one in ten had been forced to prioritise essentials such as food, over buying period products.
In response, the Scottish government sponsored and initiated a trial project where free menstrual products were given to 1,000 girls from low income families in Aberdeen. Scotland has since expanded the project to be scaled across Scotland, reaching 395,000 students and pupils.
5 – Girls in sub-Saharan Africa miss up to 20% of schooldays due to menstruation, while one-third of girls in South Asia report missing school every month during their periods.
Period poverty is rife globally too. These shocking findings by UNESCO really put the issue into perspective – period poverty is a worldwide phenomenon.
Access to menstrual products should be treated as a universal human right, not a privilege. When a girl misses school because of her period, we are not prioritising her education. When a woman can't afford to buy period products, we are denying her of dignity.
Make a difference by breaking down the period taboo, and demand healthy, eco-friendly menstrual products for all. Get involved in the Environmenstrual Week of Action (October 13th-20th) by hosting your own activity! Take to social media or write a letter to menstrual product manufacturers.
Download WEN's #PeriodAction toolkit with resources such as event ideas, posters, letter templates, and social media packs to help spread the word.
---
Bio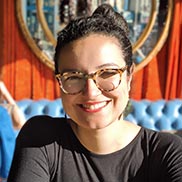 Natasha Piette-Basheer is the Environmenstrual Campaign Coordinator at Women's Environmental Network (WEN) working on sustainable menstruation projects. She also works part-time as Coordinator at the Gender and Development Network (GADN). A Development & Rights graduate from Goldsmiths, University of London, she is a self-described human rights and gender equality advocate, avid cat lover, and third culture kid.