We became members of 1% for the Planet quite recently in 2019 (did you know we're the first-ever period product brand to join?), so our membership is still fresh! Yet many of our partnerships with planet-focused organisations date back much further – including with Clinton, a trustee of Ubuntu Wildlife Trust.
We started working with Clinton over ten years ago when he was a master's student set on making a change in the world. Read on to find out more about how this long-term partnership came to be!
Our shared history
Natracare and Clinton first crossed paths over ten years ago when we sponsored his Master's of Wildlife Management study on the African wild dogs, the second most endangered carnivore in the world at that time. His studies led him to work closely with nature and wildlife reserves over the next five years. This created a ripple effect, leading Clinton to launch not one, but five charities with peers he'd met along the way. These charities are all still functional today and have collectively serviced around 27 reserves across five different countries.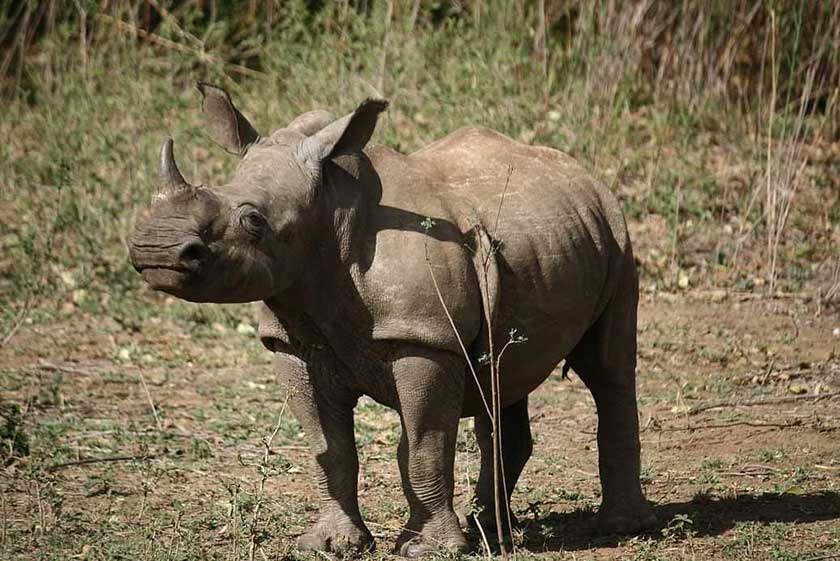 Some key activities from these five charities include:
Initiating a project for pangolins to be successfully reintroduced to a province in which they were officially considered extinct.
The protection of multiple endemic and endangered species.
The creation of approximately twenty permanent jobs for community members.
The formation of an all-women, single mother, and child-headed household team doing sustainability-focused work, receiving certified training, and opening bank accounts for the first time in their lives.
Over 80 families supported throughout COVID with regular food parcels.
Helping to reintroduce lions to Rwanda for the first time in decades.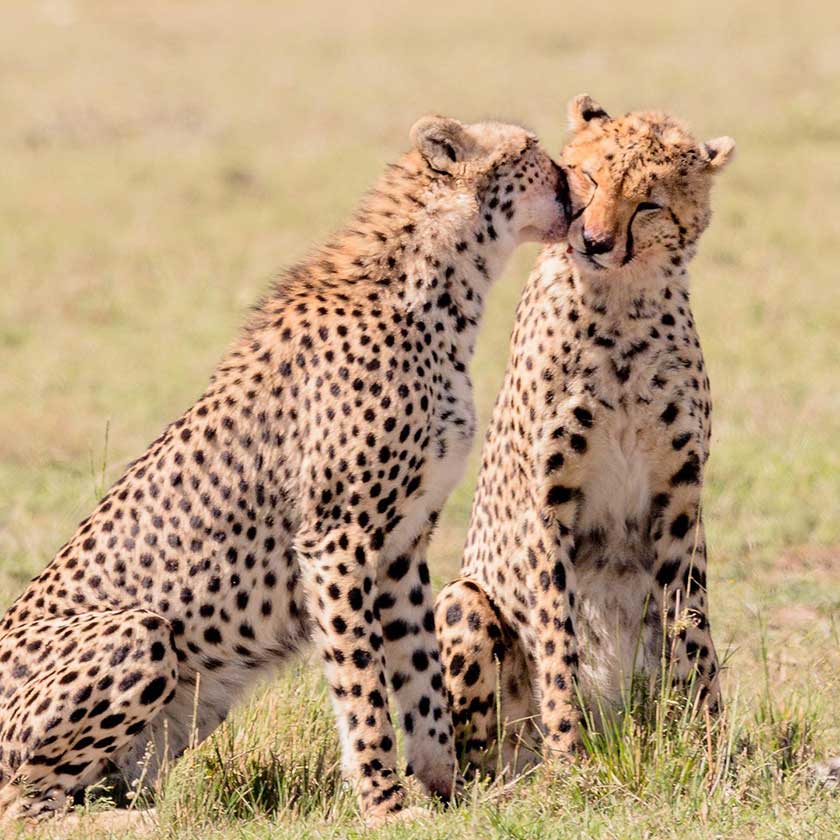 Clinton had come such a long way since we sponsored his master's degree, but he had even bigger plans for the future – enter the Ubuntu Wildlife Trust.
What is Ubuntu Wildlife Trust?
Environmental, social, and economic needs must be met and treated as a single entity for true sustainability to be achieved. Clinton and his peers understood just that. Founded in 2020, the Ubuntu Wildlife Trust was formed to do exactly that, with the goal to preserve and conserve South Africa's biodiversity. Based in both the UK and South Africa, they set out to save habitats, protect wildlife, and support the local communities.
The broad work that the Trust does can be broken down into four key categories:
1. Surveys
They run several research projects and monitoring programmes which allows them to gain insights into wildlife statuses. This can include surveying specific species to better understand how well the population is being conserved, as well as looking for new species, too.
2. Support
The Trust works on supporting existing nature reserves to protect local wild areas and species within them. Most of the support is through the supply of food and anti-poisoning treatments, but also extends to the provision of equipment. This includes supporting beach clean-ups and monitoring programmes for turtles in South Africa during laying season.
3. Projects
Larger projects that the team at Ubuntu Wildlife Trust work on are varied – some ongoing highlights include:
The Sand Forest Project where they are working to restore an endangered sand forest for the first time ever.
The Centre Project involves supporting a community centre housing NGOs focusing on social, economic, and environmental issues. The NGOs' work extends from gender-based violence, to trade skills training, to agricultural practices.
The Range Land Project focuses on using regenerative agriculture to grow sustainable wildlife habitats.
4. Wildlife experiences
Used primarily as a fundraising tool, the Ubuntu Wildlife Trust take members of corporations and the public to fund and be part of wildlife work. This not only raises funds but also serves as a pivotal experience for people who are not naturally exposed to the Ubuntu Wildlife Trust's work and surroundings.
Natracare recently co-sponsored the Ubuntu Wildlife Trust's vehicle, which is currently the primary vehicle for every area of work the organisation does, especially in the rhino orphanages and reserves.
We're proud to be longstanding partners with Clinton and the Ubuntu Wildlife Trust. You can read more about the brilliant organisations we support here.