Periods are made up of all sorts of elements from the science behind why we have a period, to emotions that can make us want to curl up under the duvet!
We've reimagined the periodic table of elements. Welcome to the periodic table of all things periods, products and the menstrual cycle we associate with the time of the month!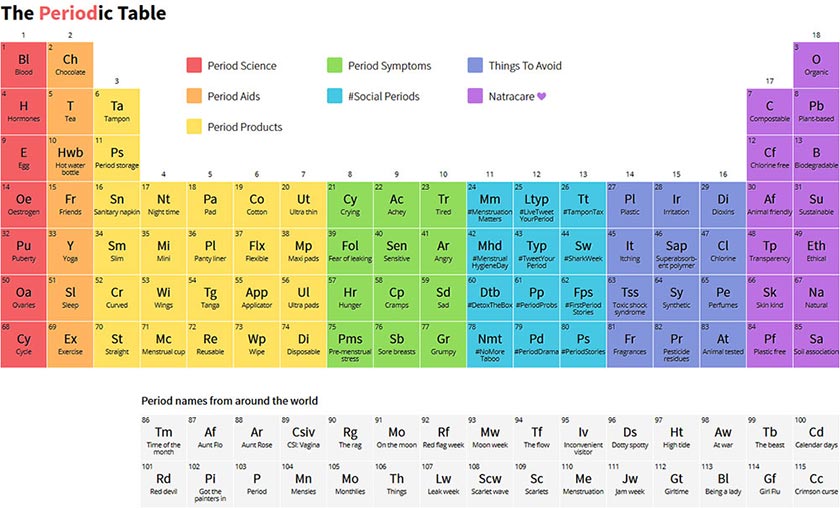 Period products you can trust
Your symptoms might affect your day, but leaking shouldn't! With absorbent wood pulp, you can count on Natracare for effective period protection.
Add your own period elements in the comments below 👇