For several months now, Australia has been experiencing a bushfire crisis as a result of prolonged drought and abnormally high temperatures. Over 10 million hectares of land have been burned by the blazing fires, 30 people have died, and ecologists at the University of Sydney now estimate that over a billion animals have been wiped out since the fires began. The impact of the Australian bushfires on humans and wildlife has been devastating. As a vegan company, animal welfare is extremely important to us. We wanted to do our bit to help, so we teamed up with IFAW.
Who is IFAW?
IFAW stands for the International Fund for Animal Welfare – one of the world's largest conservation and animal welfare charities. The dedicated IFAW team works to rescue rehabilitate and securely release animals back into the wild, while safeguarding animal populations and their habitats. Founded in 1969, it has since helped to rescue more than 200,000 animals across seas, oceans and in more than 40 countries around the world. They believe that every animal matters, because when IFAW rescues one animal, they're doing much more than saving a life, they're "reuniting a family; restoring a community's livelihood; saving a species on the brink of extinction."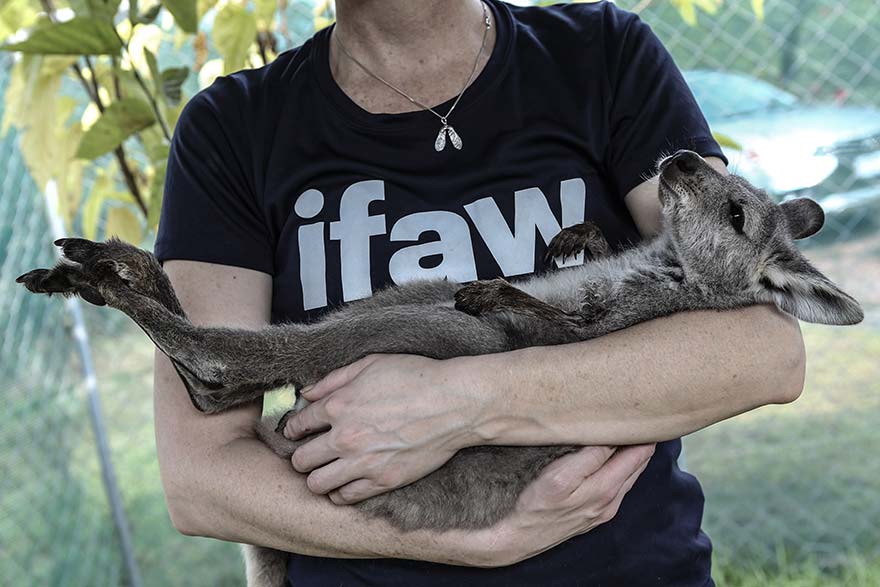 IFAW in Australia
IFAW has been working with local wildlife groups in Australia for over 30 years, but when the devastating bushfires continued to escalate, the team knew it was time to deploy its global Disaster Response team to the affected areas and support local partners on the ground by providing much-needed resources. They have distributed emergency grants which have helped local organisations gain access to a variety of lifesaving essentials including:
Water stations for animals caught in bushfire areas
Cameras placed at water and feeding stations to help monitor animals in the area
Enclosures and food for rescued bats, kangaroos, wombats and birds
Medical supplies and funds for marine turtles, kangaroos, bats, wombats and koalas
Fuel cards for carers and volunteers working to rescue animals
In addition to providing grants, the IFAW team has been working with local partners during the past three months to rescue wildlife in distress, rehabilitating them where possible and releasing them back into viable habitats once it is safe to do so. As the bushfires continue, the priorities are starting to shift to long-term wildlife rehabilitation, habitat restoration and protection.
Our work with IFAW
Seeing the work that our friends at IFAW were doing in response to the Australian bushfires made us want to get involved, so we got in touch and devised a plan. Natracare's donation is helping to fund the following needs:
Deployment of Bear, IFAW's koala detection dog
Koalas are one of the animals facing the biggest threat from the Australian bushfires as they live in highly flammable habitats and are slow-moving. They can be extremely hard for people to find, especially in the areas affected by bushfires. Enter Bear the dog! Bear has been trained by IFAW and the USC Detection Dogs for Conservation project to find and rescue live koalas by sweeping their habitats after a bushfire. Bear has been deployed on seven different occasions since the outbreak of the Australian bushfires, while also becoming a global sensation and recognised hero. He has his own dedicated Instagram page and has attracted the likes of many, including the media, Tom Hanks, and even international publishing houses have expressed interest in publishing a children's book about him. Our funding helps IFAW to deploy Bear and save koalas impacted by the fires.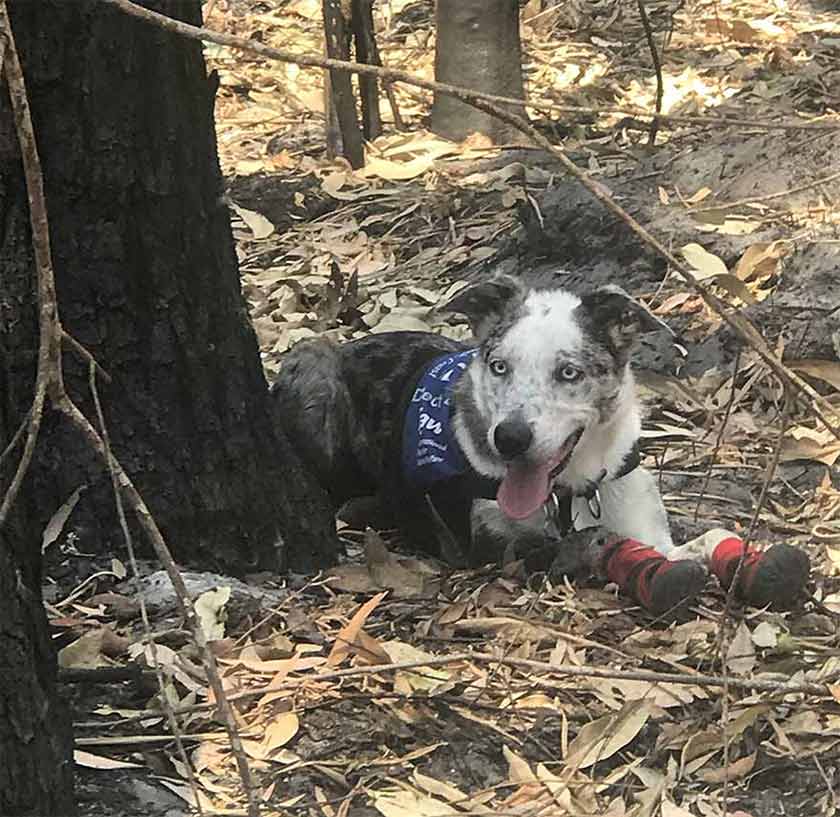 Bear wearing his new pair of protective booties that were sent in by a thoughtful donor!
Providing personal trauma and mental health support for wildlife carers
Rescuing and caring for wildlife caught in the bushfires is an extremely taxing role, both physically and mentally. Part of the funding we've provided is contributing towards IFAW's partnership with the organisation Two Green Threads to provide mental health support for the people who are busy helping the animals in need.
Emergency enclosures for animals
With such a large volume of wildlife being rescued and rehabilitated, existing infrastructure to house and protect these animals is way over capacity. Some of the funding Natracare provides is directed towards supplying emergency enclosures that help hold animals that are rescued to keep them safe until they're ready to be treated or released back into the wild.
Fire training
It's important that animal rescue groups receive appropriate fire training so they're able to keep themselves and the animals they rescue as safe as possible at all times. This is another area of funding we've provided to IFAW and it will help to keep as many humans and animals as safe as possible.
Animal rescue stories
The toll taken on native Australian wildlife by the fires is huge and the work that IFAW and its partners are doing to rescue animals is vital. Here are some stories of these animals rescued from the fires that have really stuck with us:
Kajika the koala
When Kajika was found by IFAW he had collapsed from exhaustion and dehydration. He had spent two weeks on the burnt ground of the Ngunya Jargoon Indigenous Protected Area in the aftermath of the Wardell fire. Luckily, he made a good recovery and was released back into the wild in early December, near to where he was found.
Ash the wombat
Ash is an extremely young wombat, orphaned as a result of the bushfires. She's very feisty, independent and wild – likely because she was orphaned at just a few months old. In the wild, wombats usually stay close to their mum for two years. As she is so young, Ash will stay in close contact with her rehabilitator for likely just as long, playing and interacting with them in a similar way she would have her mum.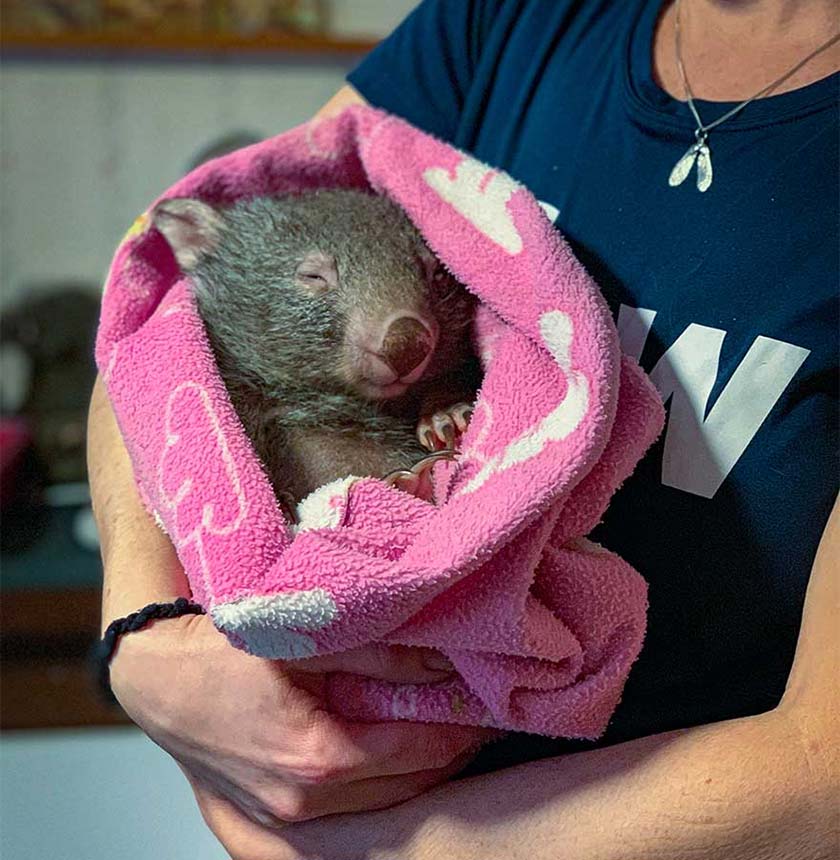 Flying foxes
These animals (also known as fruit bats) are an important species, they are critical to the survival of their local ecosystem – the trees, koalas and even people. Bushfires and heatwaves can trigger heat stress in flying foxes, which stops them from being able to regulate their body temperature, causing them to overheat and die. IFAW has been assisting the Native Animal Rescue Group with 75 flying foxes that were rescued from the fires – 28 of these are orphaned pups require constant feeding and care. Flying fox pups have their mum's nipple in their mouths at all times to prevent them from falling, so if they lose their pacifiers they can get upset and feel insecure.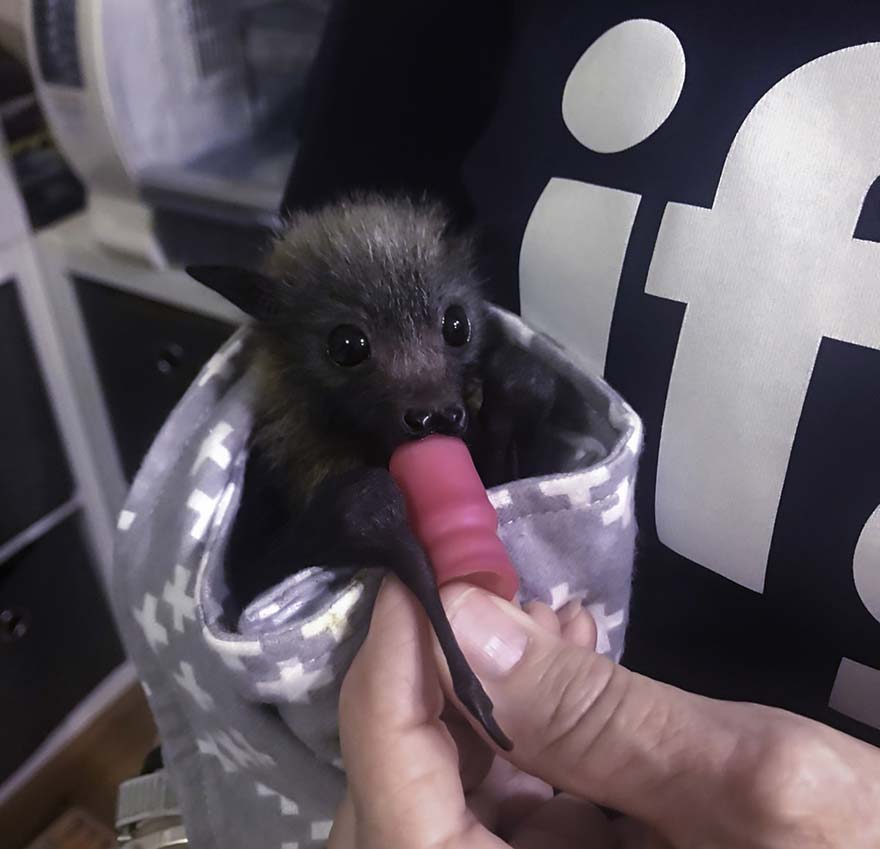 George the Kangaroo
George is an eastern grey kangaroo who was orphaned when his mother was hit by a car – a ripple effect of the fires as they drive animals from their homes and into closer contact with humans. He's still a joey, so when he was first rescued he was in a heated pouch, now he's just beginning to get his fur!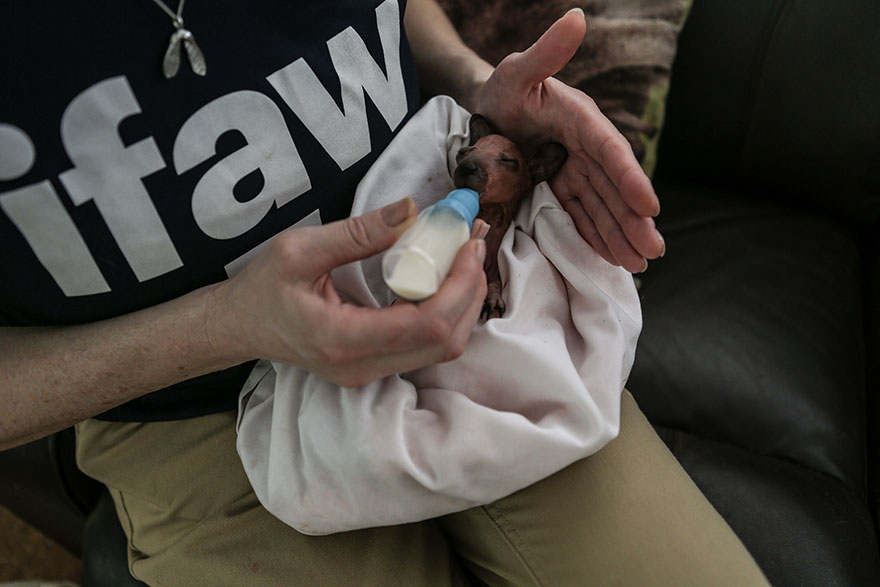 IFAW's work rescuing and rehabilitating Australian wildlife is essential as the bushfires continue, and we're proud to be involved with this incredible organisation. If you'd also like to get involved, you can donate here.
Find out more about the organisations we work with through our 1% for the Planet membership.