We met Emma Thornton – found and owner of TRUE Skincare – at Go! Organic Festival 2018 and fell in love with her products straight away (we use them religiously). It's been a year since she decided to take the plunge and start TRUE, and within this time has been stocked in 70+ stores across the UK, Ireland and has recently launched in the US too.
To celebrate International Women's Day, we interviewed Emma to find out more about her TRUE Skincare journey, what inspires her, and what wise words she can share with us!
Tell us about TRUE Skincare
TRUE Skincare is a certified organic (our existing facial oils are 100% organic), 100% natural, vegan friendly, cruelty free, elegant yet affordable skincare range, which officially launched in June 2018. As the name suggests, we are all about transparency. From the way we do business and the ingredients in our products, to our pricing. We wanted to make organic, natural and beautiful skincare accessible to all, which is why we've made a conscious decision to reduce our profits, so everyone can benefit from premium skincare.
There's very little legislation in the UK and globally, as to what classifies as "organic" and "natural" within cosmetics. You could have 0.5% organic ingredients and still make this claim, or two ingredients within the INCI listing can be 100% natural. The rest can be chemicals, and you can still say it contains 100% natural ingredients. This is why it was integral for me to go out of my way to obtain our organic certification from the Soil Association and our Leaping Bunny stamp of approval from Cruelty Free International, so that we can be instantly recognised as a genuinely organic and cruelty free brand.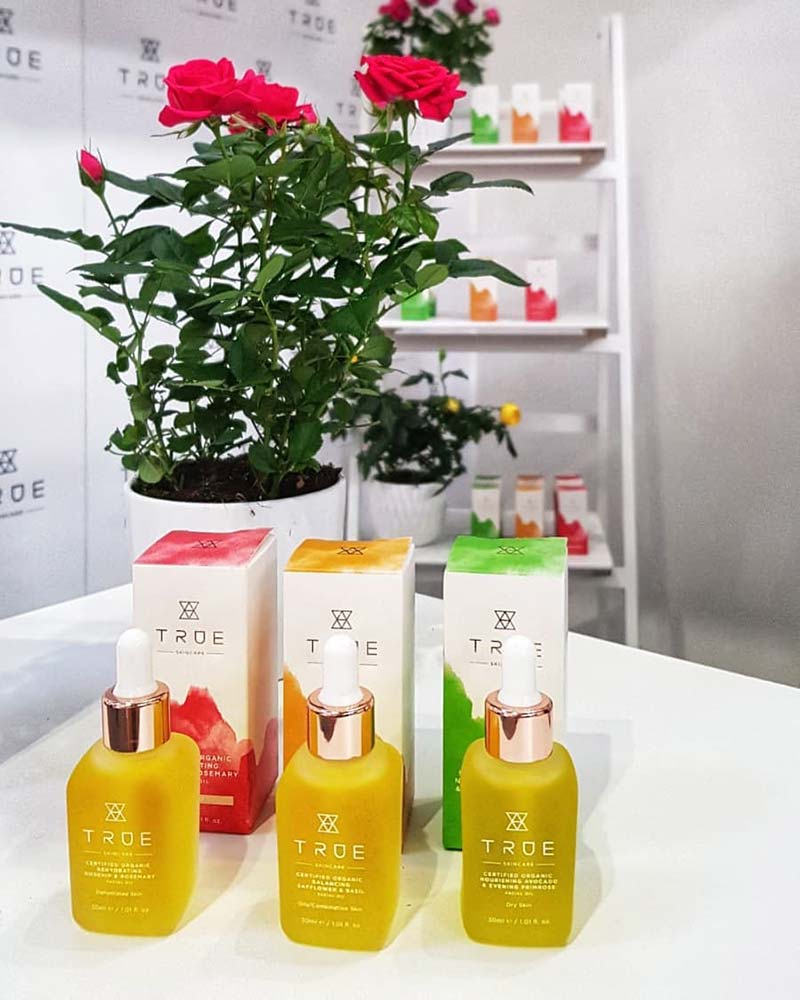 What are TRUE Skincare's USPs?
My love for nature drove me to make the brand and products as sustainable and ethical as possible. Our packaging is over 95% recyclable, using glass and card wherever possible.
I'm also extremely proud to announce that we have established a corporate partnership with Fauna & Flora International, and have pledged a minimum of £5000 annually to this incredible charity to give back to the very thing that's allowed us to create TRUE Skincare – nature.
Why did you start TRUE Skincare?
My background has been centred around the beauty industry, heading up the marketing for high profile, premium brands stocked in iconic retailers, big department stores and high-end salons and spas. I know this industry inside-out, not just because of my career, but because it's a genuine passion of mine.
It was my industry knowledge which led me to start TRUE Skincare. The growth of the natural and organic beauty market has gone from strength to strength over the years, and knowing how much it cost to actually make these products – the enormous margins which were factored in, and the marketing "fluff" which came with it (and which I was responsible for!) – made me question; why can't something look beautiful but still be affordable?
You look on the supermarket shelves and there's just rows and rows of white plastic bottles. Furthermore, when people create a vegan or organic brand, it feels like they automatically have to make it look vegan and organic. I wanted to break through these affordable vs. premium stereotypes.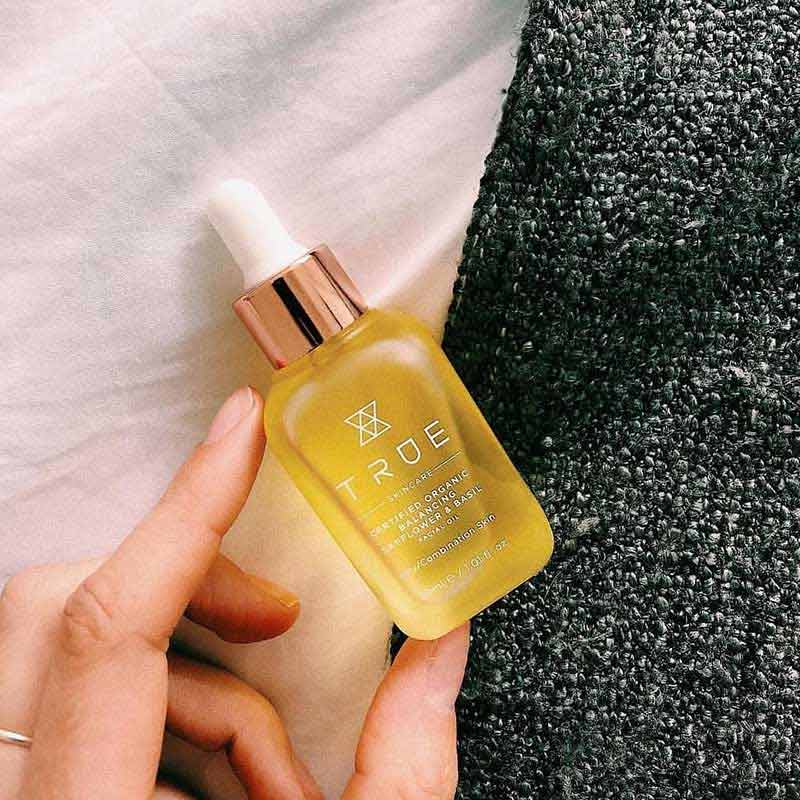 When did you realise you could turn this into a viable business?
I knew that I didn't have a business until someone wanted to buy my product. So, working alongside my incredible manufacturers (as I am certainly not a chemist!), the formulations were developed and completed in November 2017. Using a model of smaller margins, higher volumes, I wanted to test the market first with 30 samples of each product, before committing to larger manufacturing quantities and the admin which comes with registering your own business.
I then started on my mission to email buyers who I had never previously dealt with. Fortunately, a now major stockist of TRUE, came back that same day saying they were interested in taking the range. By March, I was being set-up as a new supplier, trying to figure out how many units go on a pallet! It's now listed with 9 retailers and available from over 70 stores across the UK and Ireland – increasing in March 2019 – and we've recently opened our first international account, Green Boutique in Bucharest.
Who else is involved with TRUE?
To date, we've been self-funded and supported by family. I say "we" as, although it's just myself within the business, I regard my network of suppliers, customers and friends and family as an extension of the business – they've really have gone above and beyond for me.
What motivates you to keep the business alive?
I still do consultancy 3 days a week, and I've only just managed to cut down the number of days I do this – it's certainly hard work trying to juggle a relationship, a job, a social life and your own business, but it's the passion which gets you through. I would say this is the number one driver; if you're not passionate about something, don't expect your customers to be either because passion is infectious.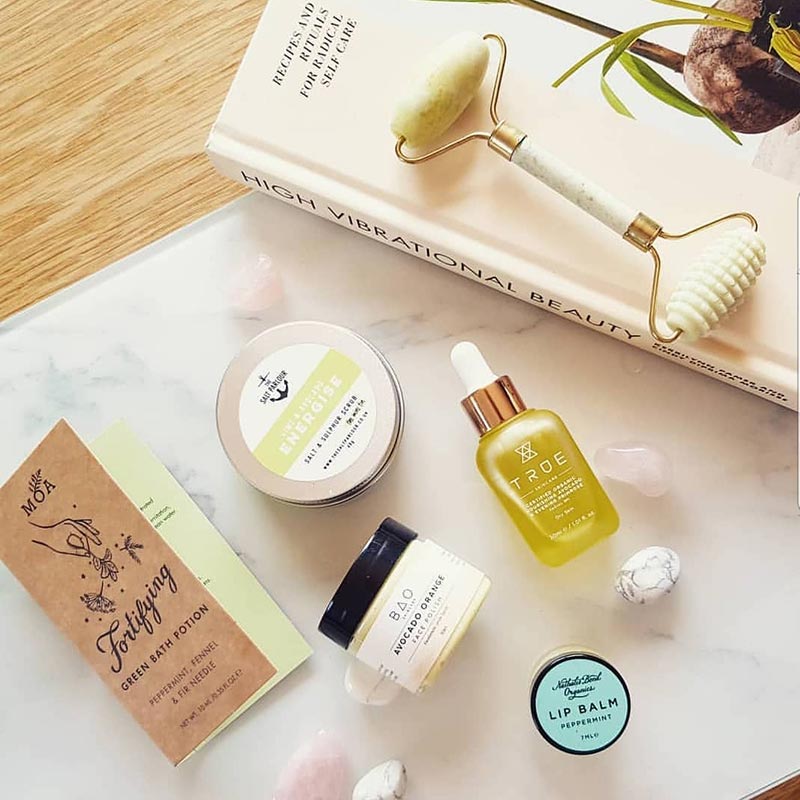 What difficulties have you faced?
There will be a time where you'll need investment. The payment terms are challenging in retail. When working with a physical product, you need to have the goods in-hand before you can sell them, so it's important to manage your own expectations as to how quickly your business can grow with the money in your bank. I've been extremely fortunate with TRUE Skincare. It took little-to-no time to go to market, we're just about to go through another phase of significant growth, and to-date I've been completely reliant on word-of-mouth to grow the brand.
In order to scale-up, not only do you need to invest in more product, but you also need to invest in marketing, and that's what we're about to do.
What are your top tips for people who want to start their own organic beauty business?
Be nice to everyone, because you'll never know who will end up being your boss one day
Whether it be literally or metaphorically. I really couldn't have started this business without my network of suppliers. From my branding, to the formulations, to the printing of my marketing materials… people who I had previously worked with really have gone above and beyond for me and are my biggest support system – they're my mini cheerleading squad!
Be true to what you believe in
I can't tell you the amount of times someone had suggested to me that I bring out a premium range or increase my prices because it "looks premium". Yes, I'd make a higher margin, however I would be completely going against everything I believe in and the reason why I started this business in the first place.
Constantly put yourself in your customer's shoes
It's about making the customers' life easier by giving them what they want. That may sound simple and obvious, but from my previous experience, I very rarely see people asking themselves "how would our customer perceive this?". If you're unsure, just ask them. Ask someone who isn't involved in the day-to-day of your business to give you honest feedback.
I have learnt more in the past year than I have done in my entire career. My background is marketing, PR and sales by default, so the logistics, finance and legal side was unchartered territory for me. Even when I received my first PO, I had to call my parents and ask them what I was meant to do with it! Although I can't say I'd want to pursue a new journey in finance, I've loved learning about it. Yes, it may take me three times as long to complete my VAT returns than someone who does this for a living, but once I've done it, I'm rewarded by a huge sense of achievement.
Don't forget to follow TRUE Skincare on Instagram.