At Natracare HQ we're starting to enjoy lunches outside, the sound of birdsong filtering through open windows, and cycling to work in the bright morning sunshine. With Easter just around the corner, we've been doing some research into one of our favourite topics: CHOCOLATE.
Not only a great comfort during your period but also a natural releaser of serotonin, good quality ethical chocolate is a must from us. There are many great brands out there that give us ethical choices for our easterly chocolate eggs: organic, fair trade and ethically-sourced ingredients, as well as a plethora of options for people of all dietary choices: vegan, gluten-free, and lactose-free.
Here are our top five favourite ethical Easter chocolate choices: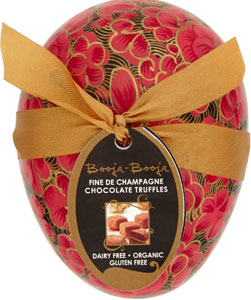 Booja Booja
This super-luxurious Booja-Booja vegan chocolate egg with champagne truffles immediately caught our eye. This Easter treat is certified organic by the Soil Association and encased in a beautiful, hand-painted box, which both supports Kashmiri artisans and is better for the environment than single-use disposable plastic packaging.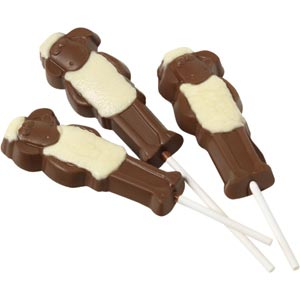 on your period this easter?
Have a completely vegan period with our vegan period products and one of these vegan Easter eggs to fix your cravings!
Divine
Enjoy ethical chocolate on a budget with this adorable Shaun the Sheep chocolate lolly! Good for little ones, Easter Egg Hunts, and… Easter stocking fillers? Chocolate by Divine is all certified fair trade and delicious – what more is there to say?!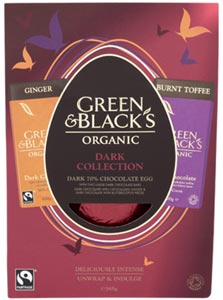 Green & Black's
We love this stylish, sophisticated dark chocolate egg from Green & Black's, with added treats of dark ginger and dark burnt toffee chocolate bars. Fair trade and certified organic by the Soil Association, this fancy egg is perfect for all you dark chocolate lovers.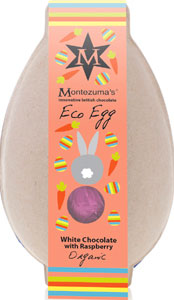 Montezuma
This fabulous white chocolate and raspberry Eco Egg from Montezuma is not only sweet and delicious, it's also housed in a 100% recyclable, eco-friendly packaging. And made in the UK – this egg gets full marks from us!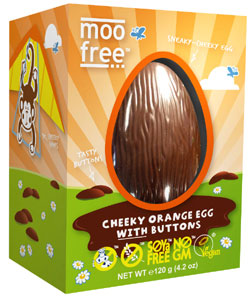 Moo Free
Last but not least is this dairy-free, gluten-free, vegan-friendly, and organic Easter Egg from Moo Free. And it's amazing, chocolate orange is a classic delicious taste and really is a winner for us and any chocolate lover out there.
Check out your local health store to find an ethical choice this Easter for you and your family! Wishing everyone a lovely sunny and restful break from us at Natracare xoxo.