It's time to make your period more merry! If you've got old tampons or liners lying around, make use of them this Christmas and turn them into DIY Christmas decorations.
Check out our step-by-step guide below!
What you'll need
Tampon
Panty Liner
Glue
Scissors
Glitter
Pen
How to Create Your DIY Christmas Angel Decor
Unwrap your tampon
Using the angel wing stencil, draw around stencil on a panty liner
Flip the stencil and draw around the stencil again on the same panty liner
Cut out the stencils you've just drawn
With the glue, stick the angel wings on the tampon
Glue a halo around the top of the tampon and stick on the glitter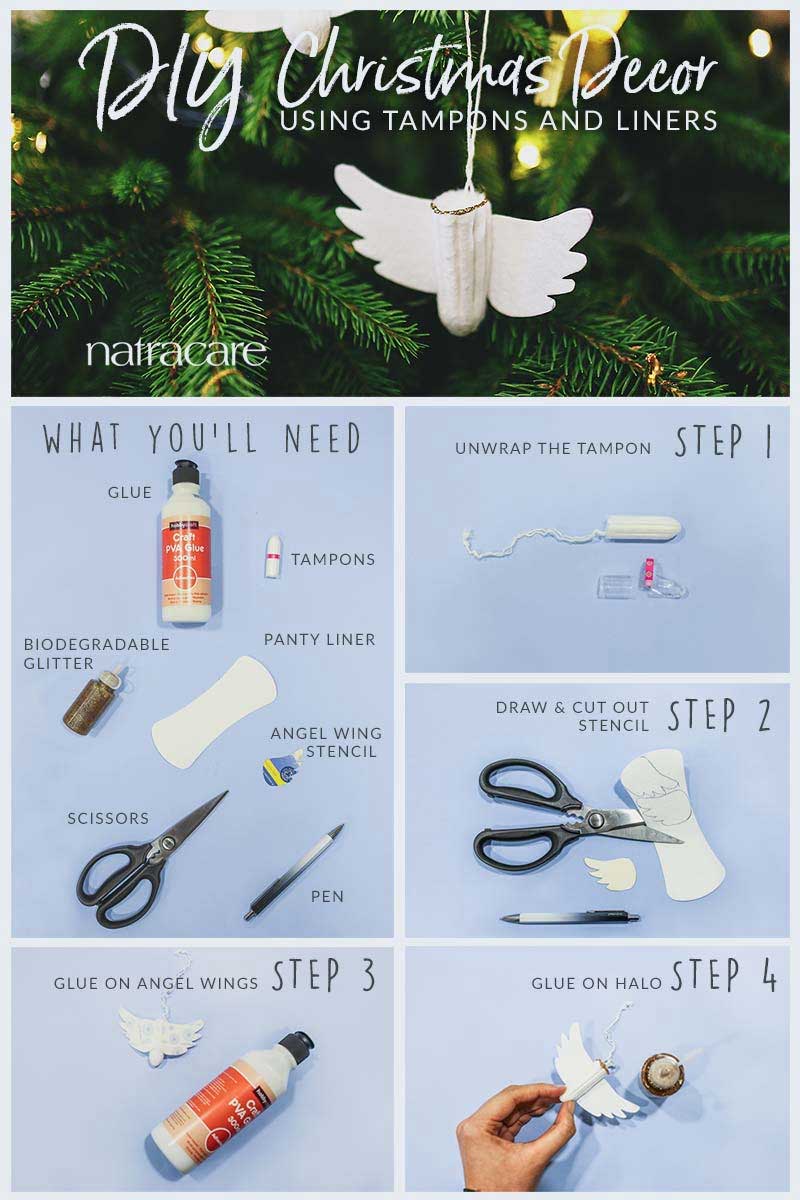 Certified Organic
Period Products
Don't forget to show us your Christmassy creation by tagging us on Instagram!