Super Organic Cotton Tampons with Applicator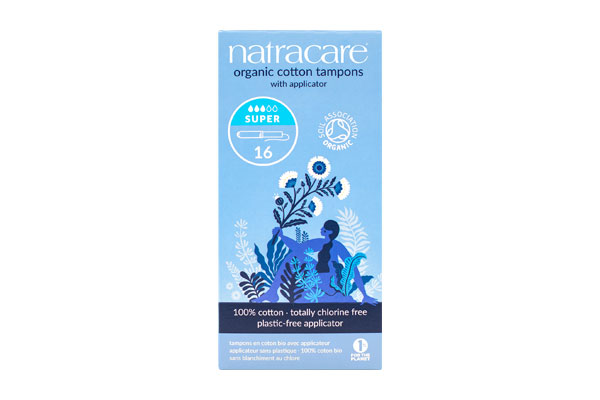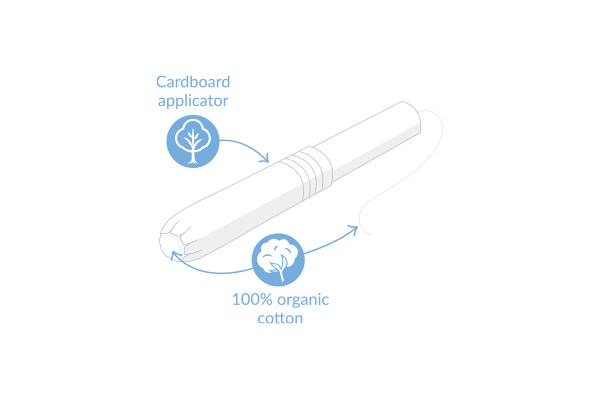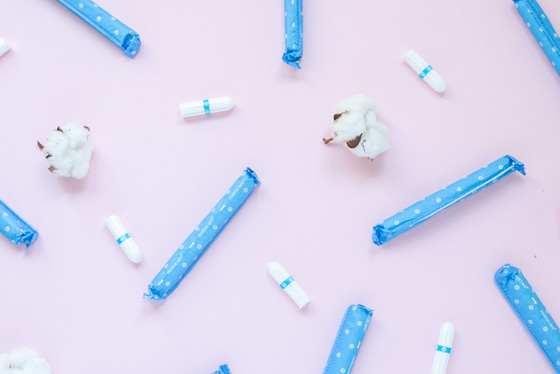 100% certified organic cotton with cardboard applicator
Absorbent cotton tampons for medium menstrual flow days.
Plastic free tampons
No perfume, rayon or dyes
Totally Chlorine Free
Ingredients grown without toxic pesticides
Biodegradable & compostable
Please choose your location
or
Product details
Tampon: Certified organic cotton
Packaging: Cardboard box, cardboard applicator and paper wrapper
Absorbency: 9-12g
16 organic tampons per pack
Barcode: 0782126009005
What it's all about
GOTS certified organic cotton super tampons with a smooth easy-glide cardboard applicator, which is completely biodegradable. Just twist to release and push. The Natracare applicator has a rounded tip for easy insertion.
Many tampon applicators are made from petroleum-based plastic or plant-based plastics. Neither type will biodegrade, potentially contributing to worldwide plastic pollution. Of equal concern, these plastics could contain hormone disrupting phthalates or inappropriate plastic additives, which can be absorbed through the skin.
There are rayon-blended tampons, and even some claiming to be organic, that are cloaked in a plastic veil to try to prevent the internal core from shedding fibres during use. They may also have added fragrances, lubricants or dyes, which is totally unnecessary for managing your period.
This is why we only ever use 100% organic cotton. We never use GM cotton or unnecessary plastic, so we keep your vagina free from pesticide residues, plastic or chemicals of concern.
GOTS Organic licence number X303 certified by The Soil Association
No matter where you are in the world, you can count on us for plastic free period products. Make the switch today!
FAQs
Q: "Are applicator tampons easier to use?"
Applicator tampons are designed to help insert a tampon. Some people prefer applicator tampons as a simple, more hands-free way to use tampons. It's a matter of personal preference whether this is easier for you.
Q: "How to use an applicator tampon?"
Natracare applicators are made with biodegradable cardboard. Twist the two applicator halves to loosen the applicator so it's ready to push. Place the top of the applicator at the opening of your vagina, then press the bottom half upwards to push the tampon out through the top of the applicator.
Q: "Why use a cardboard applicator?"
Q: "What tampon absorbency should I choose?"
Always go for the lowest absorbency that you need. During your period, you may find you use different absorbencies because your flow is lighter at the beginning or end of your period.
Q: "How often should I change my tampon?"
It's important to change your tampons regularly, every 4-6 hours, and alternate between using tampons and pads. It is not recommended that you wear a tampon when you are sleeping because you will most likely be leaving it in too long. Read the instruction leaflet found in the tampon packs for how to use tampons safely to avoid risks associated with Toxic Shock Syndrome (TSS).
Q: "Can you flush cardboard applicators?"
No, you shouldn't flush tampon applicators or tampons. Natracare applicators are made from biodegradable cardboard but are not suitable for flushing. Card doesn't have time to break down properly after flushing so would contribute to blockages. The best way to dispose of the applicator is either to compost or with your regular waste.
Q: "How should I dispose of Natracare organic tampons and packaging?"
Our tampons are 100% cotton, meaning they are compostable. You can find out how to compost tampons here. If you don't have a compost bin, tampons should be disposed of with your regular waste. Please don't flush your tampons.
The packaging is made from recycled cardboard
, the tampon wrapper from paper and the applicator from cardboard
Want more information? Get in touch with us!