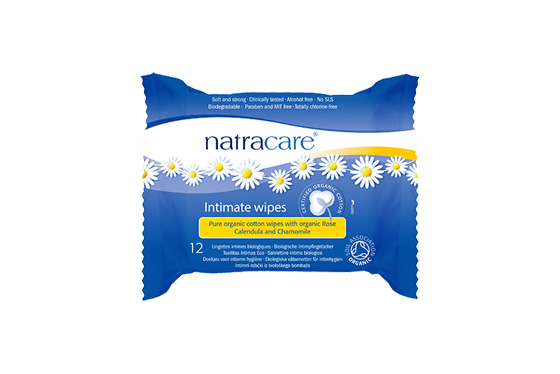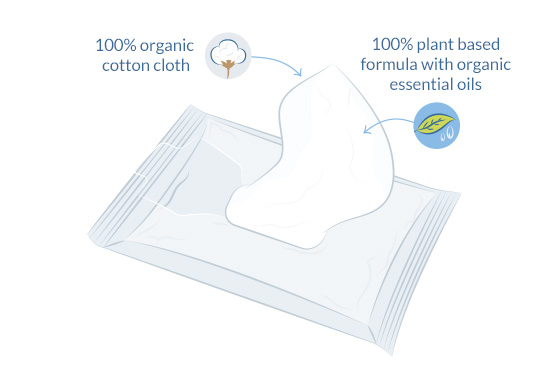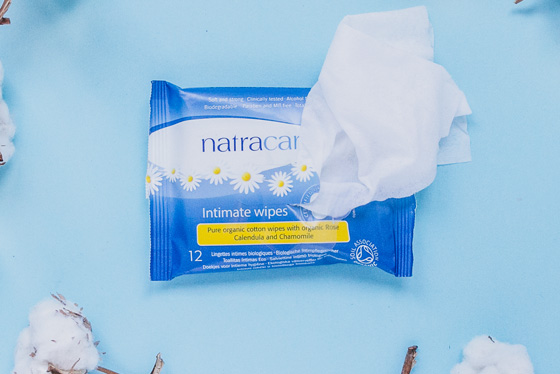 Plastic free wipes to gently cleanse intimate skin
Naturally refresh during periods, when travelling or after sex
Suitable for sensitive skin
pH balanced & alcohol free
No Sodium Lauryl Sulfate (SLS), Parabens or Methylisothiazolinone (MIT)
Biodegradable & compostable
Organic formula & cotton cloth
GMO free ingredients
Product details
Ingredients: 100% certified organic cotton cloth
Aqua, Glycerin, Rosa gallica (French Rose) flower extract*, Rosa damescena (Damask Rose) flower oil*, Chamomilla recutita (Chamomile) flower extract*, Calendula officinalis (Calendula) flower extract*, Sodium chloride, Polyglyceryl-10-laurate, Levulinic acid, Sodium levulinate, Potassium sorbate, Sodium phytate, Maltodextrin, Citric acid, Sodium benzoate
*Certified organic
Packaging: recyclable BPA-free plastic
12 intimate wipes per pack
Barcode: 0782126200150
What it's all about
Soft and gentle intimate wipes for daily use on delicate skin. These intimate wipes are suitable for daily use, especially during menstruation, after sex or for convenience when travelling.
Organic cotton wipes infused with organic essential oils of chamomile, calendula and French rose as well as natural plant extracts. All of which will cleanse and refresh, leaving delicate skin fresh and moisturised.
Free from parabens, Sodium Lauryl Sulfate (SLS), methylisothiazolinone (MIT), alcohol, and other synthetic fragrances or preservatives of concern.
No matter where you are in the world, you can always feel fresh with our wipes. Make the switch today!
FAQs
Q: "What are intimate wipes used for?"
Intimate wipes are for cleansing and refreshing your intimate skin, whether to help manage your period, clean up after sex, or refresh when travelling. It is good to note that intimate wipes should only be used externally.
Q: "Can I flush biodegradable intimate wipes?"
No, they are not flushable. We have to say it, but only flush your three Ps – pee, paper and poo! There isn't time for wipes to biodegrade before going through the water works.
Q: "Are these wipes okay for sensitive skin?"
Formulated especially for sensitive intimate skin, the wipes are dermatologically and ophthalmologically tested on volunteers.
Have more questions or need further information? Get in touch.
Product Certifications
Soil Association Organic
This is a certified organic product. Indepedent auditing of our manufacturing process to the highest standards, including sourcing of ingredients, processes, and packaging.
USDA Biobased™
This product is USA Biobased Certified. Helping to reduce global petroleum consumption and carbon emmisions by increasing the use of renewable and sustainable resources.
Vegan Approved
This product is suitable for vegans and vegetarians. Natracare does not use animal testing or derived ingredients in any product or process.