Super Non-Applicator Organic Cotton Tampons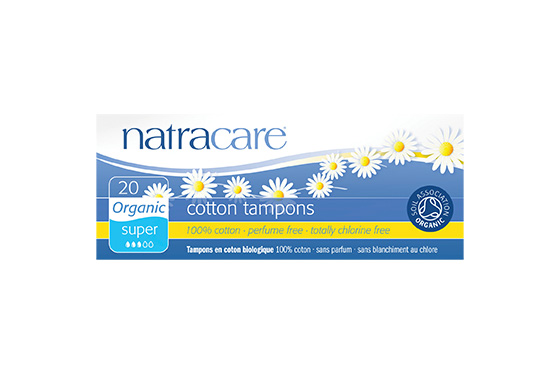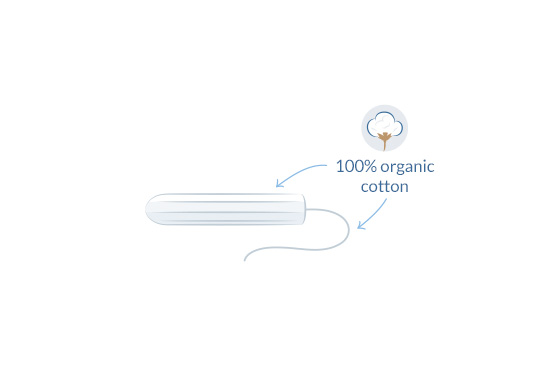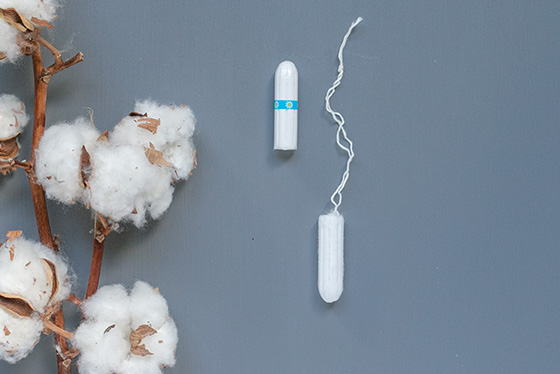 100% certified organic cotton & nothing else
Our super tampon without applicator is ideal for medium flow days. Tampon expands widthways.
No Rayon, Plastics, Perfumes or Dyes
Totally Chlorine Free
Biodegradable & Compostable
No dioxin or pesticide residues
GMO Free
Product details
Ingredients: Certified organic cotton
Wrapper: BPA-free widely recycled plastic
Packaging: Recycled cardboard printed with vegetable-based ink
Absorbency: 9-12g
Available in packs of 10 or 20
Barcodes: 0782126191038 (10pcs), 0782126002006 (20pcs)
What it's all about
Our super absorbency organic tampons are made with a rolled wadding of long-fibre organic cotton – designed to gently absorb menstrual flow and expand widthways.
We only make organic tampons because most are made from a mix of rayon and non-organic cotton, and are commonly chlorine-bleached. Tampons often have a plastic wrapper, contain perfumes and even dyes. Rayon is a highly absorbent fibre which rapidly absorbs menstrual blood but at the same time can also dry out the natural protective mucous lining of the vagina.
No-one should be exposed to pesticide residues, phthalates, azo-dyes and dioxins, especially in such a sensitive and absorptive part of the body. Know exactly what you put in your body.
No matter where you are in the world, you can count on us for plastic free period products. Make the switch today!
FAQs
Q: "Which absorbency should I choose?"
Always go for the lowest absorbency that you need. During your period, you may find you use different absorbencies because your flow is lighter at the beginning or end of your period.
Q: "How often should I change my tampon?"
It's important to change your tampons regularly, every 4-6 hours, and alternate between using tampons and pads. It is not recommended that you wear a tampon when you are sleeping because you will most likely be leaving it in too long. Please read carefully the instruction leaflet found in the tampon packs for how to use tampons safely.
Q: "What about Toxic Shock Syndrome?"
Independent research, conducted at New York University Medical School, suggests that the use of 100% cotton tampons may reduce the risk of Toxic Shock Syndrome compared with tampons that contain rayon. Natracare 100% cotton tampons were included in this research, and in the tests they did not produce the bacteria which leads to Toxic Shock Syndrome. All brands containing rayon did produce the bacteria.
Want more information? Get in touch with us here!