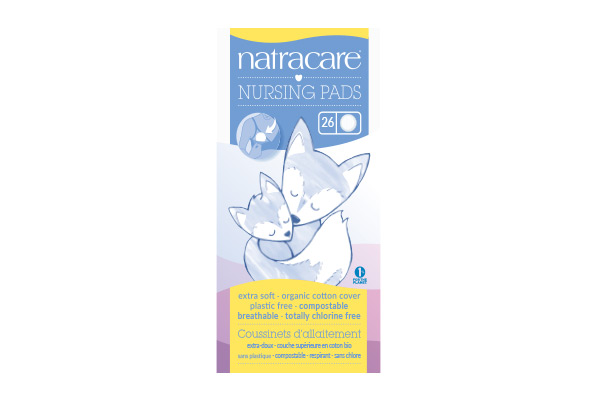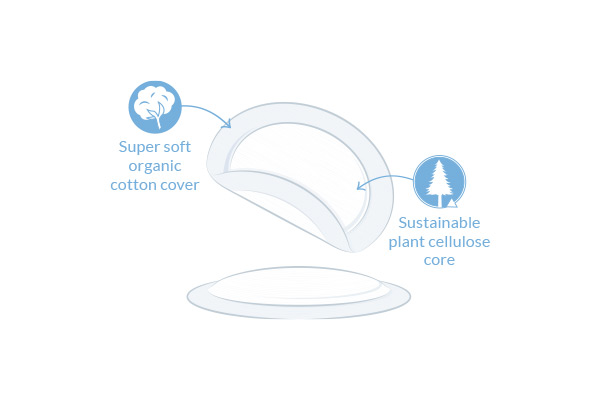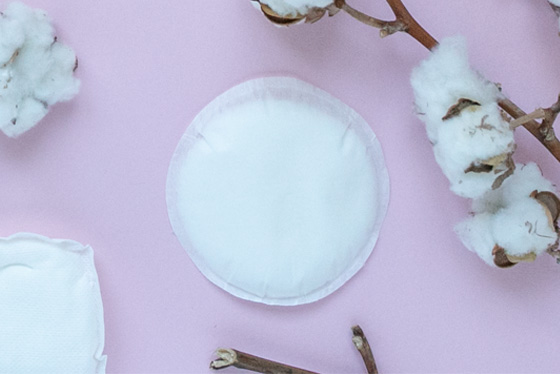 Soft breastfeeding pads to absorb nipple leaks
Soft organic cotton cover
Plastic free
GMO free ingredients
No perfumes or dyes
Totally Chlorine Free
Biodegradable & compostable
Made for sensitive skin
Please choose your location
or
Product details
Ingredients: Certified organic cotton, sustainably certified cellulose pulp, plant starch, BPA-free medical grade glue 1
Packaging: Cardboard
26 nursing pads per pack
Barcode: 0782126003607
What it's all about
Natracare's disposable nursing pads are soft, round and cushioned – designed to keep skin and clothing dry between feeding. Made using high quality natural materials, with certified organic cotton sitting next to the skin. Nipples can be sore during the first weeks of feeding and producing milk. Our soft natural pads are kind to sensitive skin by reducing contact with synthetic materials, perfumes and dyes.
Our natural Nursing pads will effectively help absorb excess milk, and help look out for you and your baby whilst nursing.
FAQs
Q: "Why use wood pulp inside of the nursing pads?"
We never use chemically processed pulp (such as rayon aka viscose) or synthetic materials in our nursing pads. Instead, we use fluffed wood pulp in the absorbent core of our pads. Our pulp is sustainably sourced from fast growing, Scandinavian pine trees – which is very absorbent! We mechanically process the wood to make it soft and fluffy – this fibre structure is more absorbent than using cotton alone. Pulp is natural, renewable, and more sustainable alternative than the use of superabsorbent polymers (SAPs) found in most conventional pads.
The cover is made from certified organic cotton, and this sits next to the skin, acting as a soft cover to wick away breast milk.
Q: "How do nursing pads work?"
When breastfeeding, it is common to express milk in between feeds. Nursing pads are inserted in between your bra and nipple to absorb excess breast milk and protect your clothing.
Q: "How often do nursing pads need to be changed?"
Nursing pads should be changed after leaks, and ideally after every feed. This will vary from person to person! It's a good rule of thumb to change as soon as you notice your breast pads are damp as this will help to reduce risk of infection.
Q: "How many nursing pads will I need a day?"
The amount of nursing pads you need in a day will vary, depending on how much milk you express between feeds. It's recommended to change your nursing pads every 3-4 hours and/or after each feed, but this could be longer or shorter depending on how much you leak. This can mean somewhere between 8-12 changes per day.
Q: "How to dispose of Natracare nursing pads and packaging?"
It is possible to compost our nursing pads at home. If you don't have a compost bin, Natracare nursing pads can be disposed of with your regular waste.
The packaging is made from cardboard
and is widely recyclable.
Need more information? Get in contact with us.