Since our very beginning, Natracare's purpose has always been to support people whilst also protecting the environment. We love discovering like-minded organisations whose values align with our own. As part of our giving, we sponsor Catalyse Change, who encourage people to pursue careers in sustainability.
Who are Catalyse Change?
Catalyse Change is a Bristol-based social enterprise supporting people to develop sustainability skills and knowledge. Their aim is to empower girls to engage in creating green communities, to work in the environmental sector, and ultimately, to protect the natural world.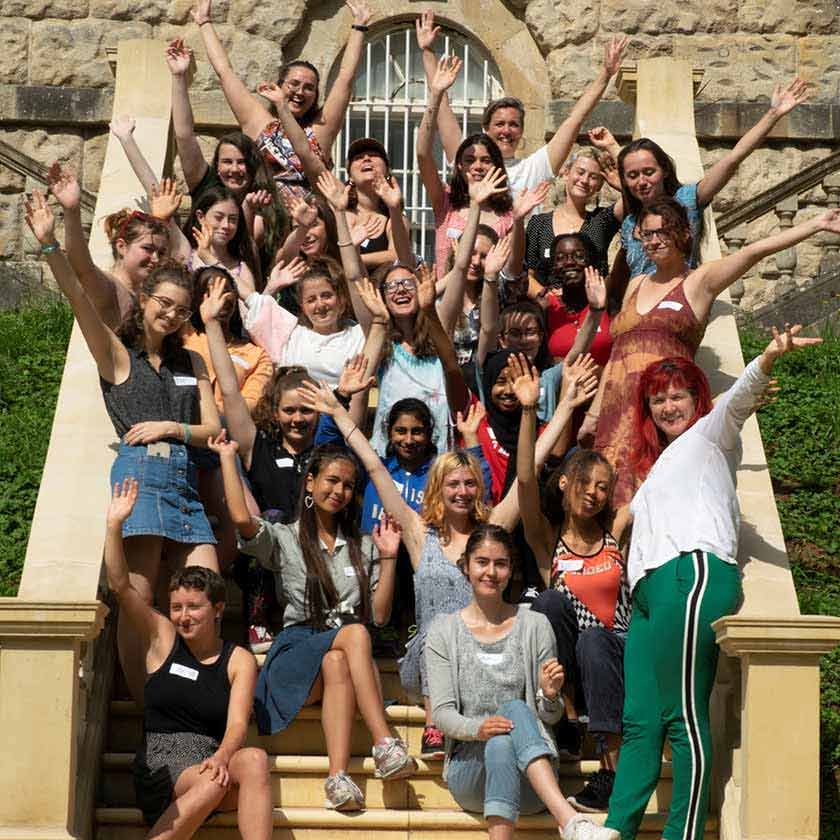 What do Catalyse Change do?
The 2030 Agenda for Sustainable Development identified gender equality as being vital to creating a sustainable world. And yet, Britain still achieves poorly when it comes to gender equality at work. Men occupy the majority of the highest paid and most senior roles. This includes roles in government and NGOs, which have crucial influence on environmental policies.
When it comes to facing the impact of environmental insecurity, globally, women are often on the front line, whether they are in caring roles, working in agriculture, or raising families in difficult environments. Women also have unique and important perspectives to bring to the sustainability conversation. Catalyse Change provides a platform, ensuring that these voices will be heard. This is needed more than ever as we head into the most difficult time in history in terms of environmental protection.
Catalyse Change's mission is to provide both inspiration and education!  They offer a holistic programme of events through their bootcamps: where girls get to learn important lessons from mentors working in the environmental sector.
"By providing participants with inspiration and knowledge 'to be the change they wish to see' in the world, we seek to tackle gender inequality and sustainability by working with the very people who will realise that change." – Traci Lewis, Director of Catalyse Change
Catalyse Change bootcamp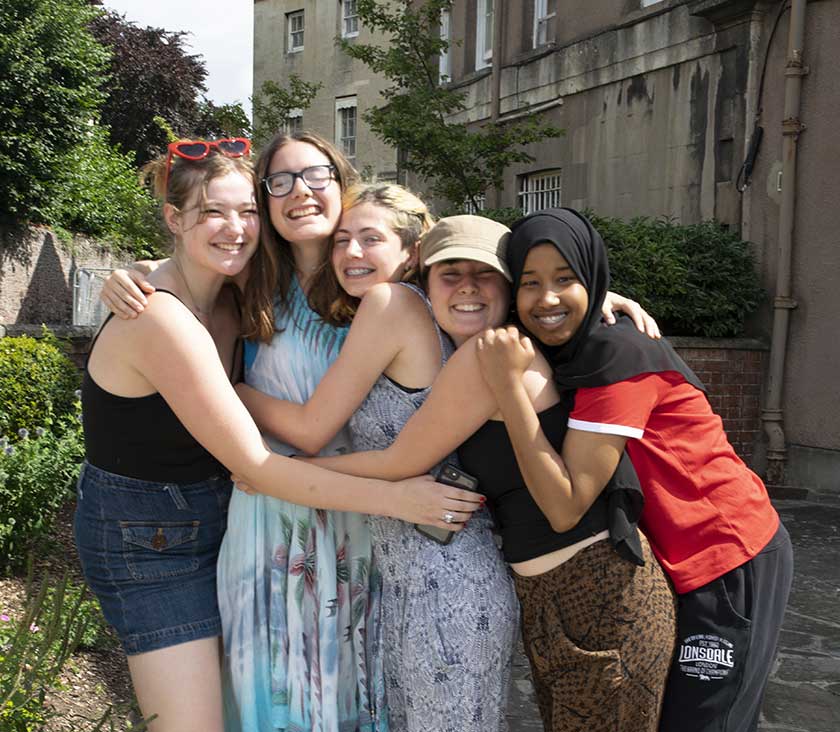 Catalyse Change's three-day residential bootcamp aims to provide young women between the ages of 14 – 24 with the inspiration, confidence, skills and direction they need to make a positive difference in their futures. They're introduced to mentors and take part in sustainability focused activities. These include:
Discussion sessions on personal development and wellbeing
Yoga classes
Trips to the woods to connect with nature
Lessons about potential sustainability career routes
Team building exercises and more
Young women get a unique opportunity to tune into their own passions and to make important new connections and friends who share their values and goals. It can really be a pivotal moment to be introduced to these kinds of ideas and support and as such, Catalyse Change offers life changing rewards.
"I have become more organised and calm about my future. Also I know how to deal with stress and anxiety due to the motivational sessions and I'm not afraid to speak up." Dominika, Bootcamp Attendee
"During the 3 days I met the most inspiring females in my life. I didn't expect to meet such active members in the sustainability industry. Meeting people who work for the UN from females who created their own startups in the local Bristol area showed me the variety of work I could get involved in as a passionate female myself." Urvi, Bootcamp Attendee
Mentoring programme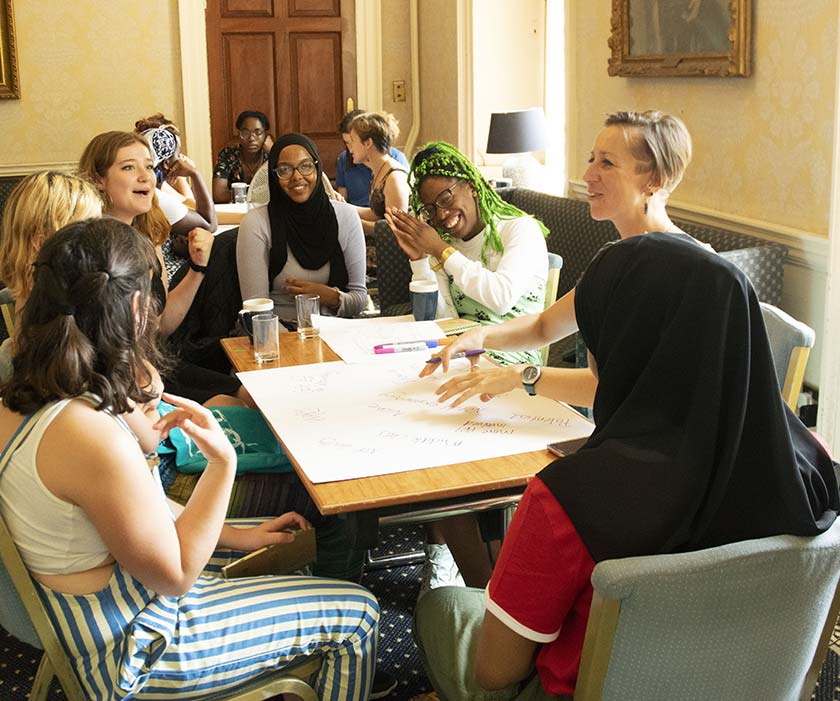 Catalyse Change also runs a mentoring programme every year, from September to March, for those who have attended the bootcamp. Mentoring is proven to develop confidence in young people and help them to get leadership positions later in life. This is exactly what's needed to balance the gender divide when it comes to the future of tackling climate change.
Mentoring matches a young person with a woman whose career is established in the sustainability sector. The mentor will help them to achieve a goal that they set out together. This can be a professional or personal goal, as long as it's related to personal development or sustainability.
"The Catalyst Mentoring programme has also been really useful for me. The mentoring has helped me with streamlining my goals and realising my potential. I have done so much in trying to get my local council to recycle since the mentoring began." – Ruby, enrolled on mentoring programme
School & community workshops
Catalyse Change also delivers workshops in schools covering topics such as female leadership and sustainable futures. These workshops have the power to plant the seed of inspiration in young girls who haven't yet found their passion, but who care about nature and the environment. For many, once that seed is planted, an interest in sustainability continues to grow and influence their lifestyle and maybe even the planet!
What are they up to now?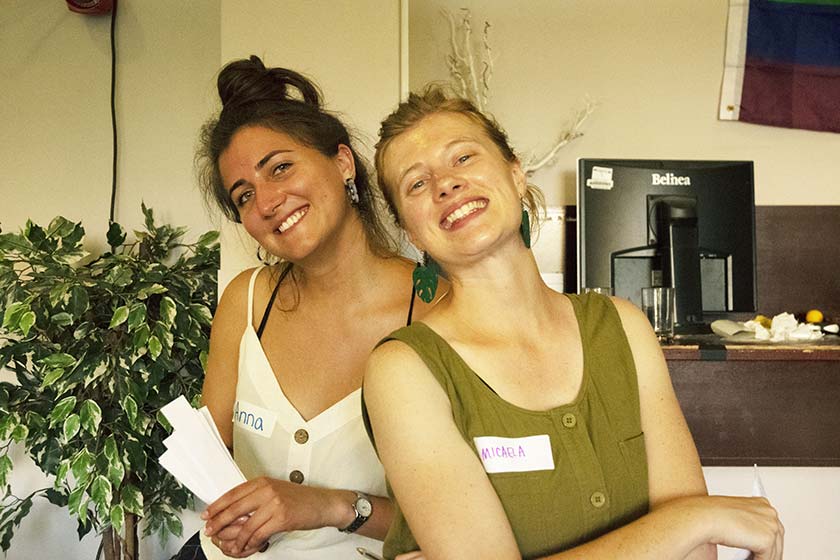 During these strange times of social distancing, Catalyse Change is rolling with the punches and they're now offering masterclasses online. Here are just some of the great sustainability topics they're covering:
'Achieving a zero-carbon world & what career should I choose to make a difference?'
'Feeding Britain – opportunities now to work in sustainable food & farming'
'Virtual CV building – tips & techniques for virtual work experience & organisations to approach'
'Saving Money – tips for make your money go further and ethically'
'Inspiring sustainability – how to effectively communicate our message in a post-covid-19 world.'
It's well worth checking out one of these  masterclasses if any of them pique your interest. And you can learn more about Catalyse Change here.
Have you participated in a Catalyse Change Bootcamp? Let us know in the comments below!