Organic and natural personal care
Since 1989, women around the world have chosen our high quality, organic and natural feminine hygiene products with confidence. Soft, certified organic cotton and totally chlorine free, plastic free, biodegradable materials means Natracare only leaves a soft footprint on the earth.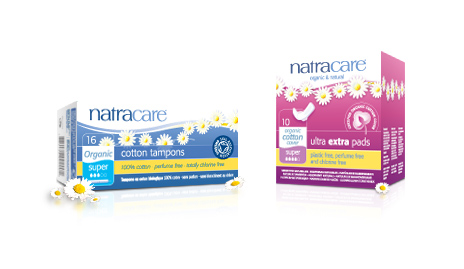 Got a question about your period?
Toxic chemicals do not belong in our cleansing products! Yet many brands of make-up cleansing wipes contain ingredients that dermatologists have raised concerns about.
We have a right to know what's going on our skin, that's why Natracare has launched a video exposing the potentially harmful substances in many commonly bought wipes.
Look after your skin – choose Natracare COSMOS Organic certified wipes to cleanse your face and make sure you're really keeping it clean.