We only ever use certified organic cotton that has been certified organic to the Global Organic Textile Standard, for two main reasons:
Healthy for you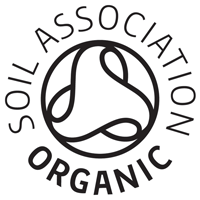 Choosing organic cotton and other certified organic products for your personal care means you are reducing your exposure to pesticide residues. A study, sponsored by the FDA office of Women's Health, published in 2005, found detectable levels of dioxins in 7 brands of tampons. Just a few parts per trillion in body fat cause serious health effects. Even low levels of dioxin give cause for concern because tampons come into contact with some of the most absorbent tissue in the body. Natracare certified organic cotton tampons were tested and found not to contain any dioxin residuals.
Better for others
There are also enormous benefits for growers of organic cotton, many of whom are women. By engaging in organic agriculture, women gain their own income, and as they are responsible for the education of their children, this independent income is important. Choosing organic cotton avoid these women's exposure to pesticides, which has shown to cause serious health problems including infertility and birth defects.
Find out more about cotton's dirty secrets from The Soil Association