Dry & Light Plus Incontinence Pads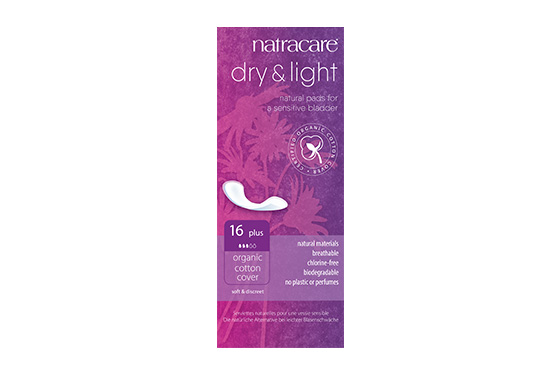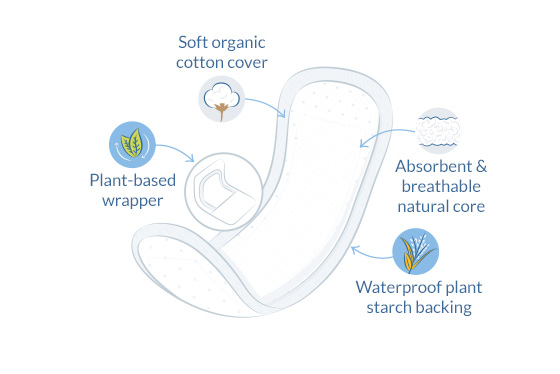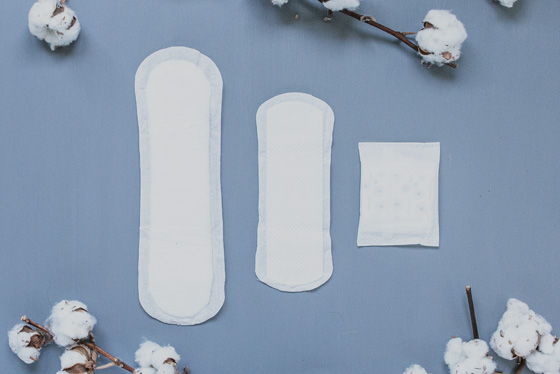 Natural and absorbent pads for light urinary incontinence
Natracare Dry & Light pads are the first of their kind. They are absorbent and comfortable, without the usual plastics and perfumes that you find in most incontinence products.
Plastic free
Unscented pads
No dyes or latex
No super absorbent polyacrylates
Totally Chlorine Free
Biodegradable & compostable
GMO free ingredients
Made for sensitive skin
Product details
Ingredients: Certified organic cotton, ecologically certified cellulose pulp, plant starch, non-toxic glue.
Wrapper: Plant-starch
Packaging: Recycled cardboard printed with vegetable-based ink
Absorbency: 176ml
16 incontinence pads per pack
Barcode: 0782126003546
What it's all about
Incontinence and other absorbent hygiene products are some of the worst offenders for causing intimate irritation and soreness.
Research shows that up to 1/3 of women suffer from itching and irritation because of contact with synthetic materials, including those used to make incontinence pads.
The Dry & Light Slim pad has a compressed pulp core to effectively absorb without the harsh chemicals. The pads come without wings and stay firmly in place with a non-toxic glue strip. The pads are individually wrapped making them easy to carry around.
Our award-winning products are sold in over 60 countries worldwide. Make the switch today!
FAQs
Q: "Why does Natracare use wood pulp inside its pads?"
We use certified organic cotton for the top sheet of natracare pads. This sits next to intimate skin, and is a soft natural cover, which helps wick away urine.
We use ecologically certified wood pulp as the absorbent core because the fibre chemistry is well suited for pads. Fluff pulp from pine wood is 70% amorphous and 30% crystalline, which means very absorbent compared to an all cotton pad.
Trees are nature's most efficient "carbon sinks", quickly absorbing CO2 from the atmosphere, locking it away and giving us back oxygen. Natracare uses only fluff pulp made from fast-growing, Scandinavian softwood trees sourced from sustainable, managed, natural forests.
Q: "Some other brands say they are "cotton-like" – does this mean they are made from cotton?"
Cotton-like does not mean they are made from cotton. They might not even contain any contain any cotton at all. The "cotton-like" covers are made of synthetic materials. This term is an easy way to trick consumers into thinking that something is made from cotton without actually breaking the trade description laws.
Need more information? Get in contact with us here
Product Certifications
USDA Biobased™
This product is USA Biobased Certified. Helping to reduce global petroleum consumption and carbon emmisions by increasing the use of renewable and sustainable resources.
MADE SAFE® Certified
Nontoxic seal guaranteeing products you use on your body, with your family, and in your home are made with safe ingredients not known or suspected to harm human health.
Vegan Approved
This product is suitable for vegans and vegetarians. Natracare does not use animal testing or derived ingredients in any product or process.