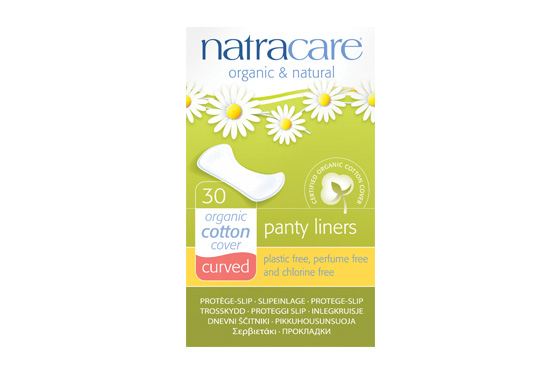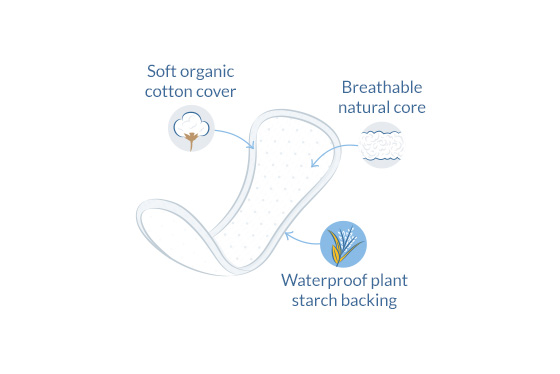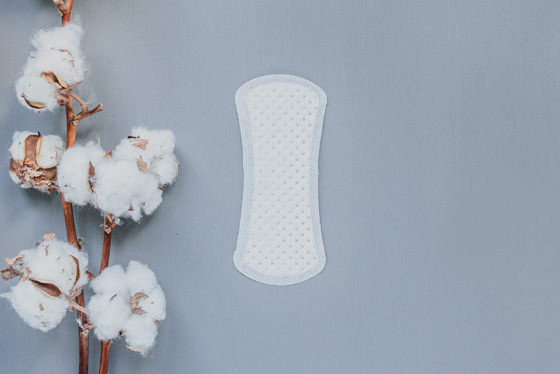 Anatomically shaped liners to fit the curves of your body
Certified organic cotton cover
Plastic free
GMO free ingredients
No perfumes or dyes
Totally Chlorine Free
Biodegradable & compostable
Made for sensitive skin
Product details
Ingredients: Certified organic cotton, ecologically certified cellulose pulp, plant starch, non-toxic glue
Packaging: Recycled cardboard printed with vegetable-based ink
Length: 16cm
30 curved liners per pack
Barcode: 0782126003065
What it's all about
Natural and organic cotton panty liners for sensitive skin. Curved liners designed to fit the natural shape of your body. Daily panty liners that are soft, absorbent and shaped for extraordinary everyday comfort.
We are recommended by health professionals to help reduce and prevent intimate irritation. The synthetic materials, plastic, super absorbents and perfume found in most pads can all contribute to an unbalanced, irritated, and unhappy vagina. We don't want that for you. That's why we only use simple, effective materials in our pads.
No matter where you are in the world, you can count on us for breathable daily protection. Make the switch today!
FAQs
Q: "When should I use panty liners?"
Some people prefer to wear liners everyday to protect their underwear from discharge. Panty liners also act as extra protection when using tampons or a menstrual cup. They can also be used at the very beginning or end of a period when flow is very light.
Q: "How often should I change my panty liner?"
Panty liners keep your underwear fresh and absorb any discharge, so change them regularly. We recommend changing liners every 3-4 hours, but it really depends on what you are using them for.
Need more information? Get in contact with us.