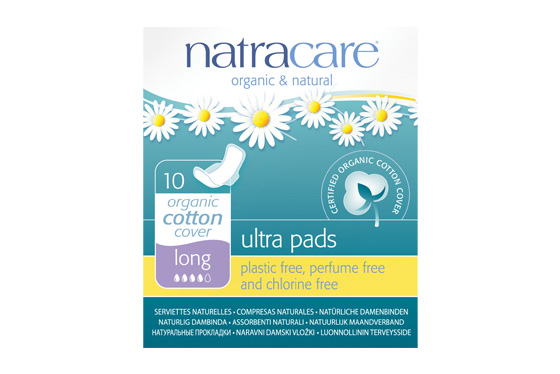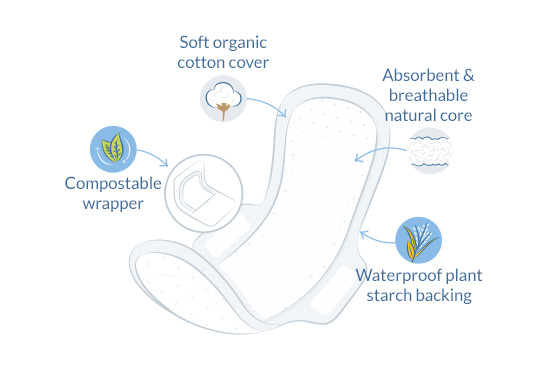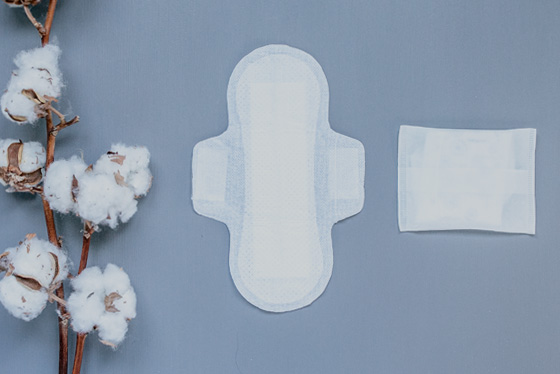 Natural slim fitting natural pads with wings
Absorbency for heavy menstrual flow or overnight.
Certified organic cotton cover
Plastic free
GMO free ingredients
No perfumes or dyes
Totally Chlorine Free
Biodegradable & Compostable
Suitable for sensitive skin
Product details
Pad: Certified organic cotton, ecologically certified cellulose pulp, plant starch, non-toxic glue
Wrapper: Paper peel strip, paper pocket
Packaging: Recycled cardboard printed with vegetable-based ink
10 pads per pack
Barcode: 0782126003102
What it's all about
Natural slim fitting pads with wings to help you manage your period. Ultra absorbent and thin pads with an absorbency and style suitable for covering your overnight menstrual flow.
Ultra long pads come individually wrapped so are easily carried around when you are out and about. Natracare pads are entirely plastic free and home compostable so can biodegrade naturally back into the Earth after use.
Gynaecologist recommended and suitable for sensitive skin or those with allergies. Natracare helps reduce your exposure to synthetic materials and ingredients, including plastic, perfume and dyes often found in conventional period products.
No matter where you are in the world, you can count on us for plastic free period products. Make the switch today!
FAQs
Q: "Why use wood pulp inside of the pads instead of cotton?"
We use ecologically certified wood pulp as the absorbent core of our pads. This is because the fibre structure is well suited for pads. Pulp from pine wood is 70% amorphous and 30% crystalline, meaning it can absorb much more than a pad which is just cotton.
We use organic cotton for the top sheet of our pads, and this sits next to the skin, acting as a soft natural cover to wick away blood. Our fluff pulp is sustainably sourced from fast growing, Scandinavian pine trees. We mechanically process the wood to make it soft, fluffy and absorbent – we never use chemically processed pulp, such as rayon.
Q: "Some other brands say they are "cotton-like" – does this mean they are made from cotton?"
Cotton-like does not mean they are made from cotton. They might not even contain any contain any cotton at all. The "cotton-like" covers are made of synthetic materials. This term is an easy way to trick consumers into thinking that something is made from cotton without actually breaking the trade description laws.
Need more information? Get in contact with us.