Your New Year's resolutions may already be decided and underway and we hope they are going well. Having a big list of changes to make to your life all at once can be a little overwhelming as way to start the year. We thought why not make a small change for each passing month in 2018?
From trying out veganism to ethical shopping, here are 12 fantastic small steps to challenge yourself (in a lovely way) to make 2018 more sustainable and help create meaningful change in the world. Read on below.
January – cut down on meat and other animal products
One of the most effective things you can do to lower your carbon footprint is to cut down on animal products. The Vegan Society is a great source of information on the impact our diets have on the planet. Aim to eat vegetarian at least 2 days a week, or go all the way and join in with Veganuary – there are many delicious meat-free recipes.
February – share the love and sign up for some volunteering
A quick search on the web shows there are thousands of great organisations who would appreciate a few hours of your time. With so many to choose from, you can pick whatever cause is close to your heart. Here at Natracare we've signed up for a beach clean organised by the Marine Conservation Society.
March – buy second hand
If your spring clean involves a spot of refurnishing, why not have a wander round some second hand stores rather than buying brand new. Reducing what we consume is a sure way to look out for the environment and upcycling has become really popular. Pinterest and sites like upcyclethat.com are teeming with inspiration.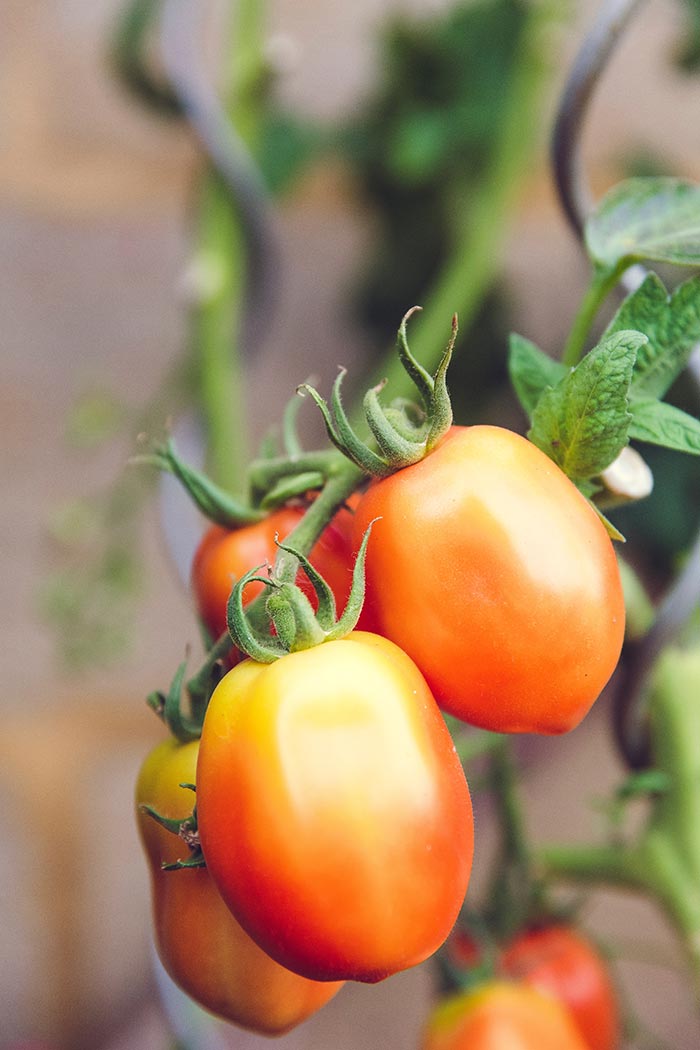 April – get planting
April is the month for planting your tomatoes. It's super easy; you don't even need a garden, just a flowerpot will do. A little looking after and come summer you'll be eating delicious home grown tomatoes.
May – switch to organic milk
If you make just one change to an organic product, milk should be at the top of your list. Those few extra pence for choosing organic mean that the cows producing your milk will be better treated and the organic dairy farms cause less pollution and fewer dangerous waste products. It's also better for you: studies say organic milk has 68 per cent higher levels of omega-3 fatty acids and more vitamin-E. Better for you, the cows and the environment.
June – get on your bike
With summer just around the corner and endless hours of daylight, there's no excuse not to blow the cobwebs off your bicycle. Whether you decide to go all out and cycle to work, opt for your bike rather than the car when you need to pop to the shops, or go for a leisurely cycle at the weekend, getting on your bike is great for the mind, body and the planet.
July – go plastic free
Take on the plastic free July challenge. Make sure you've ticked all the key no-single-use-plastic boxes: reusable drinks cup, metal/glass water bottle, bags for life etc. Take a few minutes to find a plastic free alternative to a household item you buy frequently.
August – think about a staycation
Rather than spending hours on a plane churning out colossal levels of C02, consider exploring a holiday closer to home. The UK is home to all sorts of sights and activities, mountains in Scotland, beautiful beaches in Wales, rugged coastline in Cornwall. And you won't have to take teabags with you!
September – shop local
Join in Organic September and buy from your local organic stores rather than the supermarket. Fruit and veg from organic stores is more likely to be grown locally, and will be seasonal. Here's a handy map showing organic and natural stores near you.
October – switch energy provider
As the days get colder, think about changing your energy provider to a company who generate their energy from renewable sources. Here is a guide of great ethical and environmentally-friendly suppliers.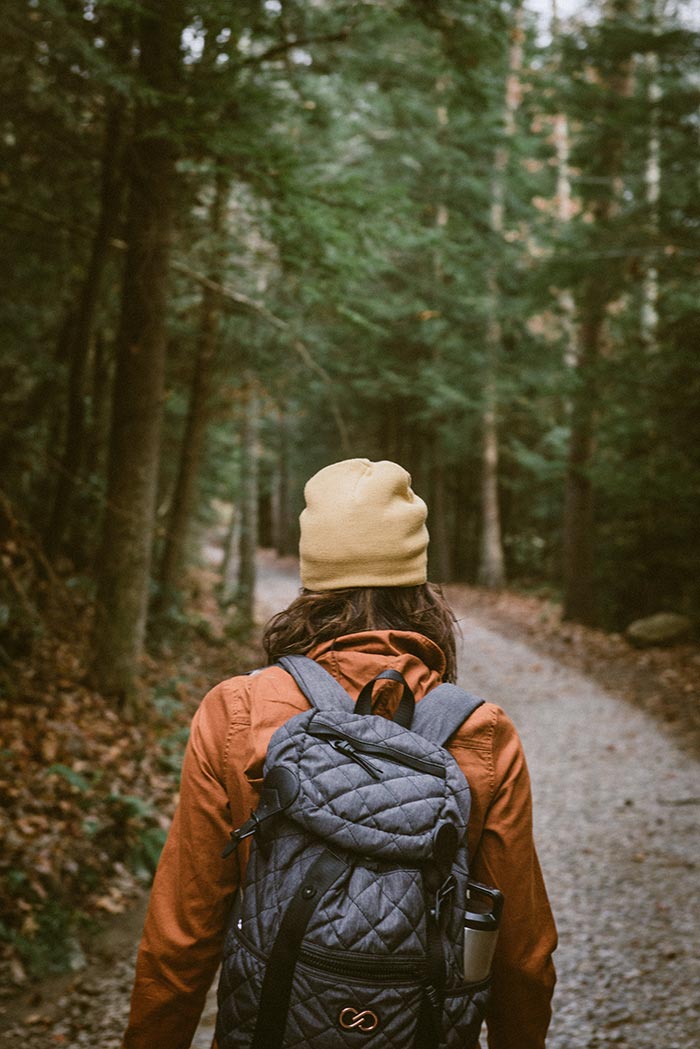 November – go outside
Put your wellies on and wrap up in an enormous scarf and you're ready to go for a blustery autumnal walk. Hitting the great outdoors – whether that be a whole-day hike or just a stroll round your local park – is a great way to connect with nature, encouraging us to appreciate it more. Filling ourselves with wonder and respect for earth's beauty will strengthen our resolve to make informed, environmentally-conscious choices.
December – have yourself an eco-merry-Christmas
Take some time to think about how you can make your Christmas greener. Use recyclable paper without shiny non-biodegradable film, refuse the plastic straw when you go for Christmas drinks, choose an organic turkey or nut roast and offer experience vouchers rather than stuff to your friends and family. And finish off the year with a congratulatory drink on us for achieving a greener 2018!
Let us know how you get on with your eco challenges on Instagram or Facebook!